The Mercedes S-Class cabriolet has been unveiled in India for the first time at the Auto Expo 2016.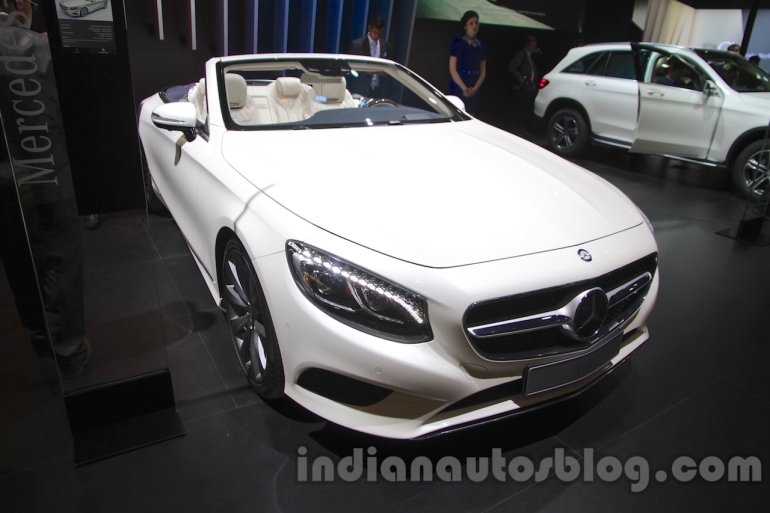 First unveiled at the 2015 Frankfurt Motor Show (2015 IAA) in September, the Mercedes S Class Cabriolet marks the return of the open-top S-Class that was sold from 1961 to 1971. Needless to say, the exterior and interior is identical to the Mercedes S-Class Coupe. The convertible version's soft top is packed above the automatically extending luggage compartment partition and takes around 20 seconds to be opened and closed. The roof open/close functions can be operated at speeds up to 60 km/h. The roof can be opened or closed from outside the car too, using the electronic key.
An automatic wind protection system called 'AIRCAP' is available optionally. It consists of two components - a wind deflector which is set with a net into the roof frame, and a similarly extendable draught-stop behind the rear seats, with a convex contour and stainless steel trim. The wind deflector is finished body colour. Also optional, is neck-level heating feature called AIRSCARF.
The 2016 Mercedes S-Class Cabriolet premieres THERMOTRONIC intelligent climate control system that unlike conventional climate control systems, doesn't require the driver to select a mode for closed or open top. The driver doesn't even need to save a temperature setting for the two roof modes. The AC unit is fully networked and communicates with numerous vehicle components. 12 sensors and 18 actuators work on providing an ideal cabin climate in all conditions, and the sensors also detect the solar radiation level.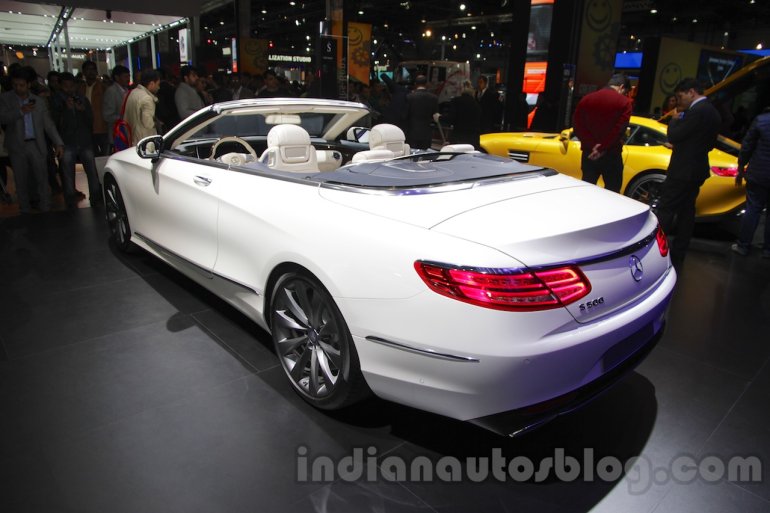 The S-Class Cabriolet is powered by a 4.7-litre twin-turbo petrol engine good for 335 kW (449 hp) and 700 Nm of torque. Power is sent to the wheels via 9G-TRONIC 9-speed automatic transmission. With this engine, 0-100 km/h can be reached in 4.6 seconds. Top is electronically limited to 250 km/h.