Longest bus chassis in Indonesia.
Mercedes-Benz Indonesia (MBI) has launched the OC 500 RF 2542 bus chassis at the 2014 Indonesia International Motor Show (IIMS 2014). With a length of 13.5 meters and equipped with three axles, it earns the title of the longest private bus chassis in the commercial vehicle market of Indonesia.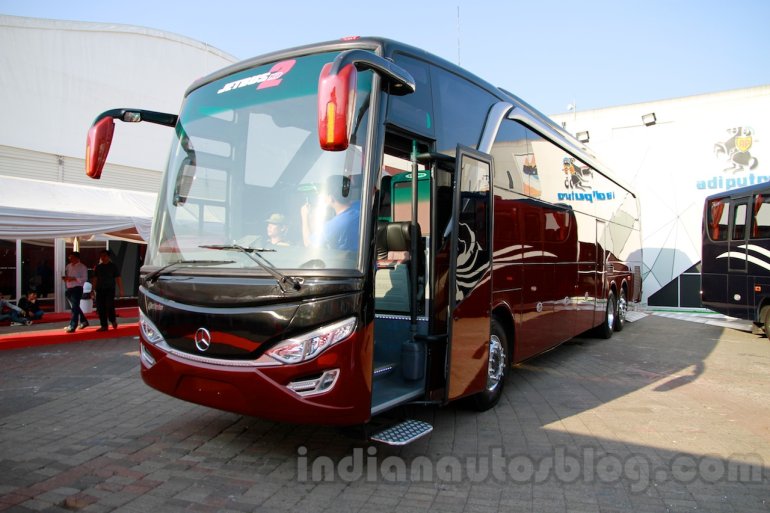 Olaf Peterson, Director of Sales Commercial Vehicle Mercedes-Benz Indonesia said, "this chassis will provide a new experience for the passengers in bus travel."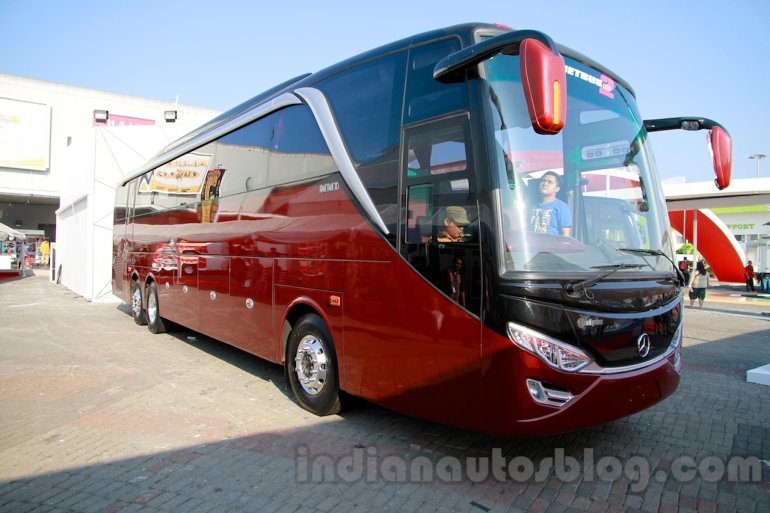 Power comes from an inline 6-cylinder, 12-liter, direct injection, turbo and intercooled diesel engine that produces 422 hp @ 2,000 and 1,900 Nm @ 1,100 rpm. It is paired to a twelve-speed transmission.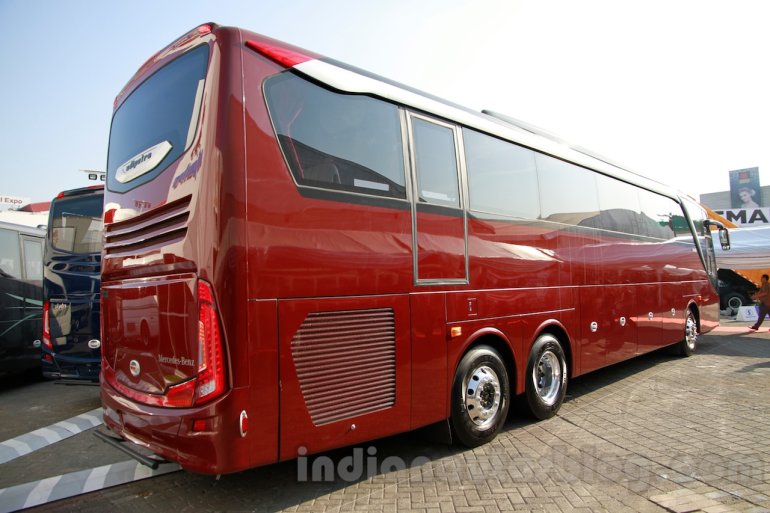 The new chassis is equipped with adequate safety features such as Electronic Braking System (EBS), ABS, Acceleration Skid Control (ASR), and Electronic Stability Program (ESP).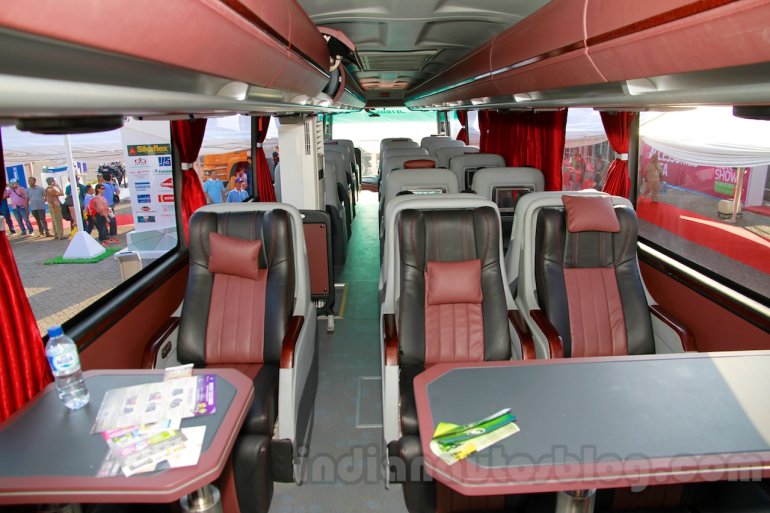 The price of the chassis is set at IDR 1.5 billion (INR 76.24 lakhs). The gallery below shows the chassis with a built-up body.