Confirms 'GLE Coupe' as the name for its first coupe-like SUV.
Mercedes-Benz has officially announced its new naming structure, which sees the names of most of its SUVs change. These new names will come into effect beginning next year.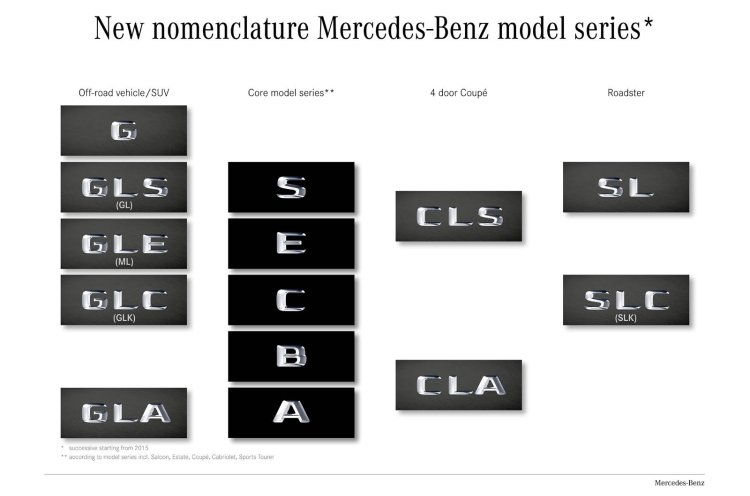 The company has branched its cars into four groups - Core model series, Off-road, 4-door coupe and Roadsters. The names of the core models (A, B, C, E and S Class) remain unchanged. And similarly, the 4-door coupes (CLA and CLS) do not see any changes.
Merc's entry-level crossover, the GLA which is based on the A Class, does not get a name change. However, the GLK Class, which is based on the previous generation C Class, will henceforth be called the GLC. Likewise, the ML and GL will be called the GLE and GLS respectively from 2015, signifying that they can be related to the E Class and S Class from the core model series.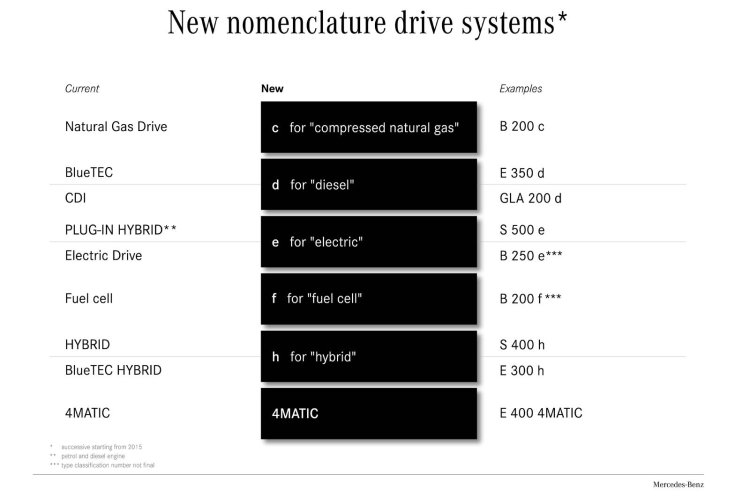 The iconic G Class/G Wagen, retains its name though. Further, the company confirms that its first SUV with a coupe like body will be called the GLE Coupe.
Also read: 2015 Mercedes-Benz C Class to launch in India on November 25
Coming to the roadsters, the SLK sees its name changed to the SLC, while the SL remains as it is.
There are also changes to the way a fuel-variant will be called. For example, currently, a diesel E Class with the 3.0-liter V6 engine is known as the E 350 CDI. From 2015, it will simply be called E 350 d. Similarly, lower-case alphabets like c, e, f and h will be used to denote Natural Gas Drive, Plug-in hybrid, fuel cell and hybrid respectively.
Mercedes Introduces New Nomenclature - Press Release
[Head to Slideshare if you're unable to view the document above.]