Powered by a 523 hp V12 engine.
Maybach is back, and it's just a new product line/sub-brand under Mercedes-Benz rather than an individual brand in its own right which it was a couple of years ago. Launched as a new version called Mercedes-Maybach S600, the car has made its debut on video that you can watch below.
[Can't see the video here? Head to YouTube.]
In comparison to the 'standard' S-Class, the Mercedes-Maybach S600 comes with a longer wheelbase. That's understandable because one won't buy this car for making 3-point turns, it's a limousine and the rear seat comfort is what matters the most. Added premium materials and gadgetry aside, the car loses 'Benz' from its moniker, just like the new sports car did - the Mercedes-AMG GT.
On the outside the most noticeable change is the presence of new wheels, and Maybach branding limited to three spots in the rear. That's all! The luxury barge still adorns a three-pointed star proudly. Powering the car is a V12 biturbo engine that makes 523 hp of maximum power and 830 Nm of maximum torque.
The German carmaker also made it clear that its two sub-brands, the performance oriented AMG and the luxury oriented Maybach, will not spawn a product together.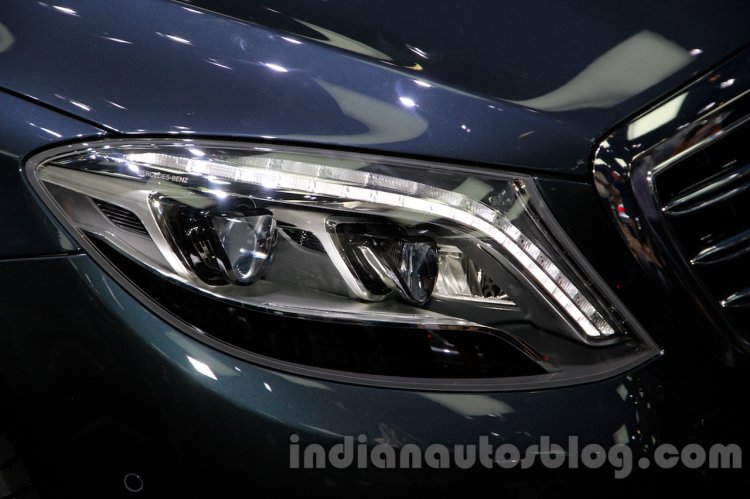 See also: Mercedes-Maybach S600 Pullman to launch at 2015 Geneva Motor Show

Also, to epitomize luxury, the Mercedes-Maybach S600 could get a stretched Pullman version, too. It's expected to make a 2015 Geneva Motor Show debut as the costliest S-Class ever.