More variants in the pipeline.
One day before the cars are going on sale, the German premium automobile manufacturer Mercedes has announced the price details of the new Mercedes-Maybach S Class series.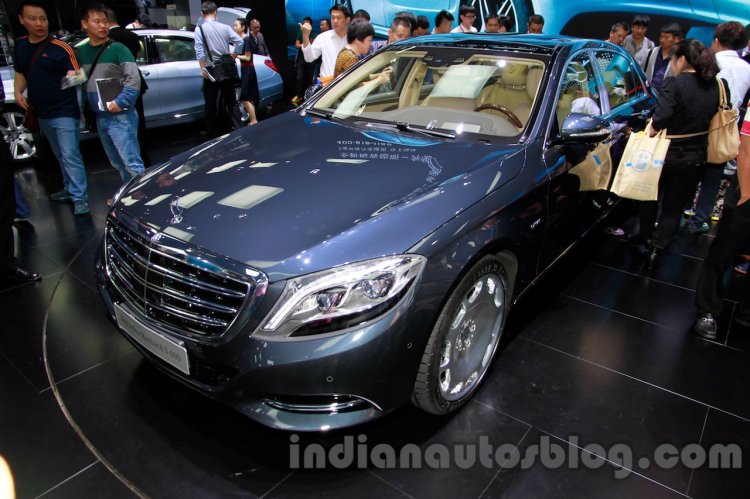 Mercedes-Maybach S500 is costing a fortune of 134,053 euros (around INR 1.07 cr) and the range-topping Maybach S600 is priced at 187,841 euros (around INR 1.49 cr). The Maybach S600 was showcased at the Guangzhou and Los Angeles Auto Shows last month.
Mercedes is accepting orders for the Maybach S600 and S500 variants from tomorrow, with deliveries starting from February 7, 2015. Additional variants such as the Maybach S500 4MATIC as well as an entry level Maybach S400 4MATIC would be on sale in the near future.
While the Maybach S500 is replete with bi-turbo V8 4.7 litre offering 455 HP and 700 Nm torque with a 9-speed automatic transmission, the Maybach S600 has a larger V12 twin-turbo 6.0 litre producing 530 HP and 830 Nm with 7-speed automatic transmission.
Also read: Mercedes says no to Maybach-AMG models
The S400 4MATIC would the lowest in the Mercedes-Maybach range with a V6 3.0-litre engine generating 333 HP and 480 Nm torque. There is also a Maybach S600 Pullman luxury limousine in the works for a possible 2015 Geneva Motor Show debut.
More details are available in the press release below the gallery.
Mercedes-Maybach S600 and S500 prices announced - Press Release
[Head to Slideshare if you can't view the press release.]