YouTube channel walkoART has posted a spy video of what it claims is the Mercedes-Maybach GLS undergoing road testing in Europe. The first-ever SUV of Daimler's ultra-luxury arm will go on sale internationally in 2019.
The Mercedes-Maybach GLS thankfully looks nothing like the Vision Mercedes-Maybach Ultimate Luxury that drew flak because of its oddball part-sedan, part-SUV design. Instead of risking reputation with the polarising body style, Daimler has decided to introduce a variant of the next-gen Mercedes GLS Class as the first production SUV under the Mercedes-Maybach portfolio.
The Mercedes-Maybach variant will have a design plusher than the standard variant featuring classically designed wheels, a more sophisticated front grille and other such minor differences on the outside.
The interior is where the Mercedes-Maybach variant will make headlines, likely with a fixed rear centre console splitting two individual rear seats that offer noticeably higher space and more comfort creatures. Affluent owners can raise their glass to good fortune on the go, as designers are likely using the space between the executive seats to house a drinks cabinet, thermo cupholders for cooling/warming drinks and foldable tray tables.
The Mercedes-Maybach variant is said to have the same wheelbase as the standard variant. It will likely come with only the Mercedes-AMG-developed M177 4.0-litre twin-turbo V8 engine. A petrol-electric plug-in hybrid powertrain is under consideration, though. Reports say that a special drive mode to make driving easier for chauffeurs is planned for the top-of-the-line next-gen GLS.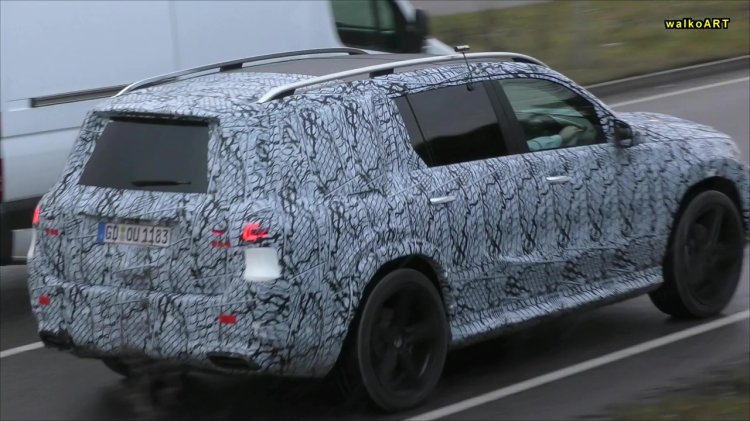 Also See: 2019 Mercedes GLC (facelift) spied on test in China
The production of the Mercedes-Maybach GLS will take place in Tuscaloosa, Alabama (USA). A Chinese motor show may stage its world premiere, maybe Auto Shanghai (18-25 April). China is the brand's biggest market globally.