Ever since BMW and Audi entered the Indian market, Mercedes India has not had a single 'good' year. The three-pointed star has lost its charm to the fellow Germans, not only in India but globally as well.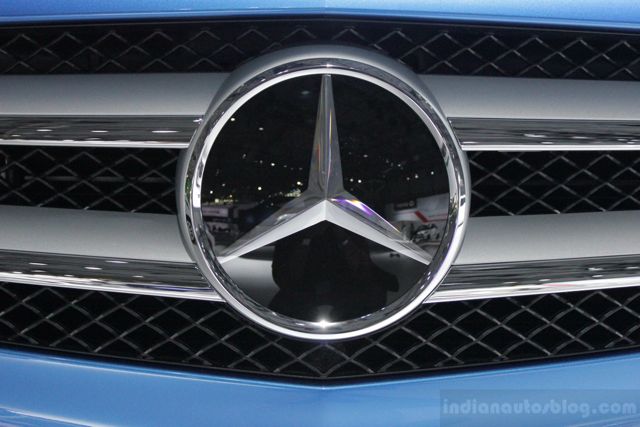 Before 2008, the Indian luxury car market was dominated by Mercedes for a span of 14 years. Brand 'Mercedes' was almost synonymous to a luxury car like Bisleri is for mineral water in India.
Unfortunately, the glorious legacy came crashing down in 2009 when BMW was crowned the numero uno luxury carmaker in India, just two years after its foray.
Just last year, Mercedes, now the second best luxury carmaker in India, was relegated to the third position by Volkswagen's Audi brand which sold approximately 2,000 units more than Mercedes India.
The reason for Mercedes' de-growth can be attributed to countless factors such as lack of low-end products, projection of the brand, aggressive competition, lack of focus, etc.
Mercedes India has identified each of these problematic factors and is ready to make the star shine again. Here are the details of Mercedes Benz's India strategy –
A key reason for Mercedes India's bleeding market share was a lack of focus on the passenger car business. Daimler, the owner of Mercedes brand, was focused on both passenger cars and commercial vehicles.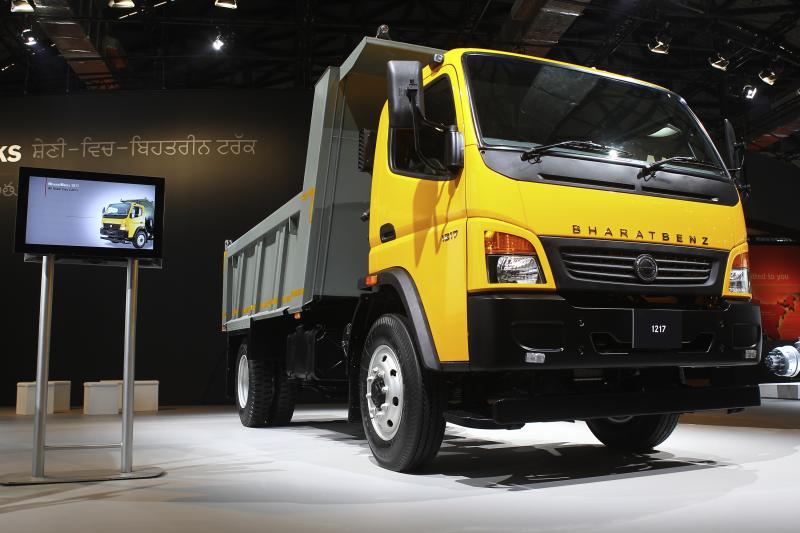 So to gain the focus back, Mercedes India has transferred its truck and bus business under a separate entity named Daimler India Commercial Vehicles (DICV). Going forward, the Chakan plant will focus on passenger cars and the Chennai plant will focus on trucks and buses.
Getting the right products to India
Mercedes India lost its market share to volume products from BMW and Audi. The problem of right products is not restricted to the Indian market but is a global one. The Stuttgart-based giant identified this problem some time in 2010 and since then the product development department has been working overtime to create new cars for the younger audience.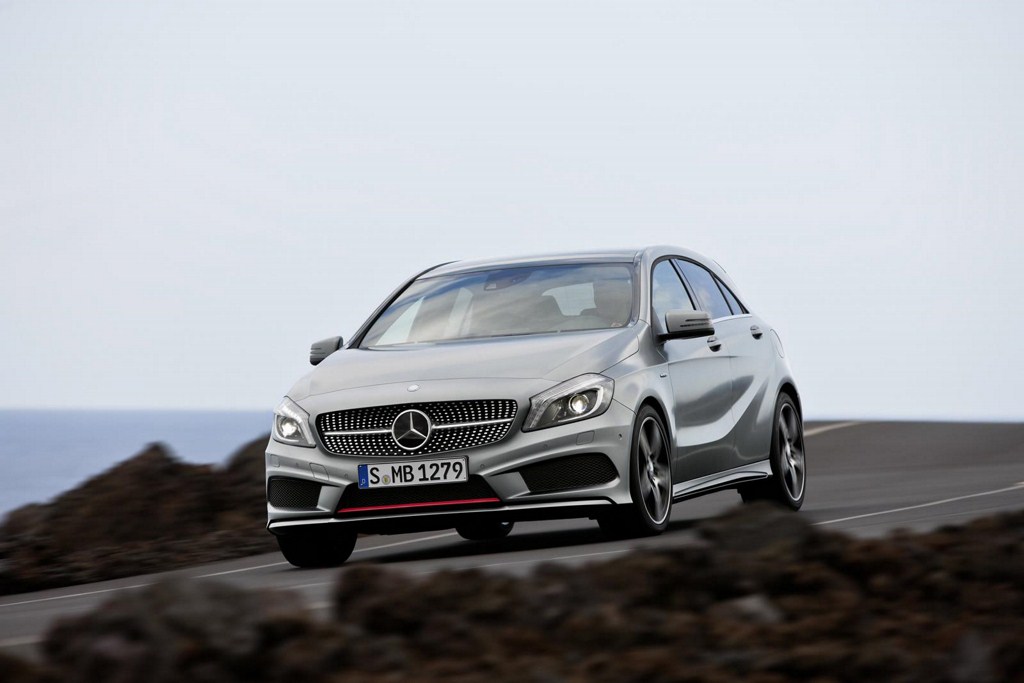 Mercedes India started the year with the launch of the G63 AMG. The GL Class will be launched sometime in May of 2013 followed by a diesel variant of the B Class Sports Tourer. The A Class will be launched with petrol and diesel variants around June trailed by the E Class facelift during the festival season.
By 2015-16, a complete portfolio of entry level models (sub 25 lakhs) from Mercedes will be available in India including a hatchback (A Class), Sports Tourer/mini MPV (B Class), SUV (GLA Class) and a sedan (CLA Class).
Higher levels of localization          
To make sure that the new products are priced aggressively, Mercedes is planning to increase the localization content. This will also lower the ownership cost of the customers.
Currently, Mercedes assembles products such as S Class, E Class, C Class and M Class at the Chakan plant with about 10-15% localization.
Mercedes Benz has earmarked a whopping Rs 850 crores for expansion of its Pune facility to undertake local manufacturing of its future products. Mercedes Benz plans to ramp up the assembly capacity from 10,000 units per annum to close to 25,000-30,000 units in the next three years.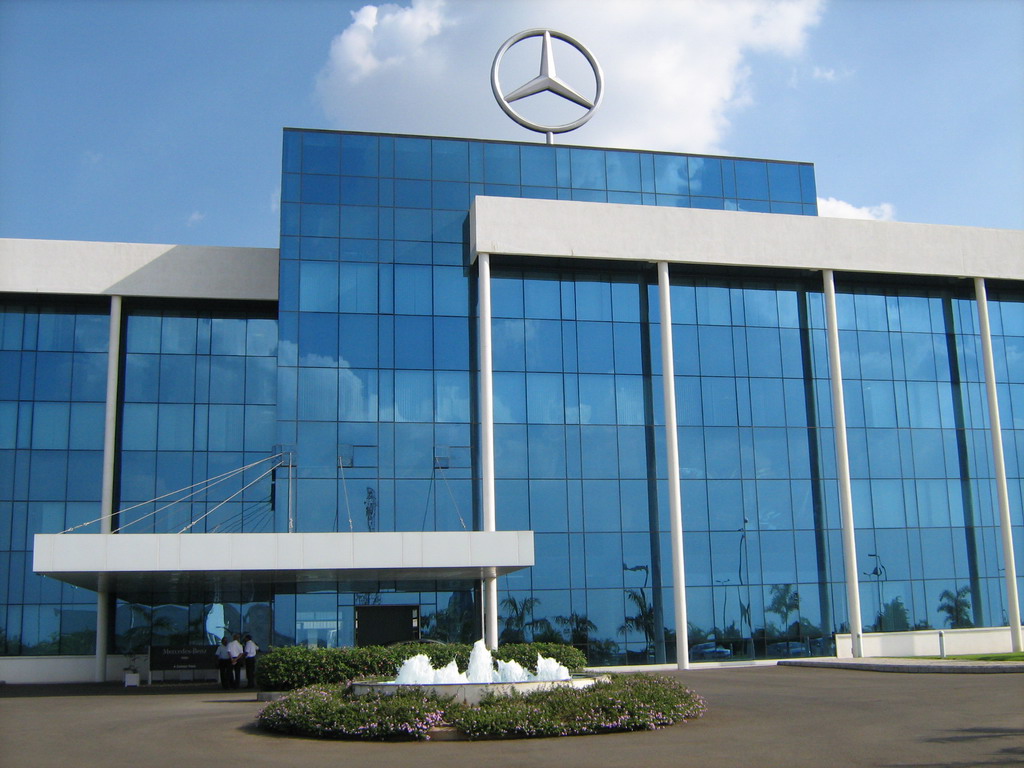 The company also unveiled its brand new R&D facility at Whitefield in Bangalore. This is the largest R&D facility of Daimler outside Germany spread over an area of 20,000 sq.m with a capacity to employ 1,800 people.
When its comes to sheer investments, it seems that Mercedes has placed the highest bet on the Indian market when compared to its fellow German rivals.
More sales/service outlets to expand the footprint.
As the metro cities show signs of cooling off, Mercedes India has taken the battle to tier 2 and tier 3 cities. Currently, the automaker has 31 showroom and 41 service outlets located in 31 cities. The footprint will be significantly expanded to sell the upcoming youth-oriented cars.
If you look at the strategy closely, Mercedes India is eying for a stable long-term growth. The fact that the company has a R&D set up in India assures you that Mercedes has definitely seen the future potential of the Indian market, not only as a car market but also as a knowledge base.
However as John Maynard Keynes, the famous British economist, once said, "In the long run we are all dead". Mercedes India clearly needs to adopt certain short-term measures to restrict the damage caused by fellow Germans.
Mercedes also needs to spend a considerable moolah on making the brand attractive to youngsters again. It needs to move away from its 'old money' image to a more youth focused brand.
Do you have suggestions for Mercedes India to appeal to the youth of India?