Update - Mercedes-Benz released a teaser video of the pickup concept yesterday.
The first teaser of the Mercedes-Benz pickup 'concept' has been released. The vehicle will be unveiled on Oct 25 in Sweden.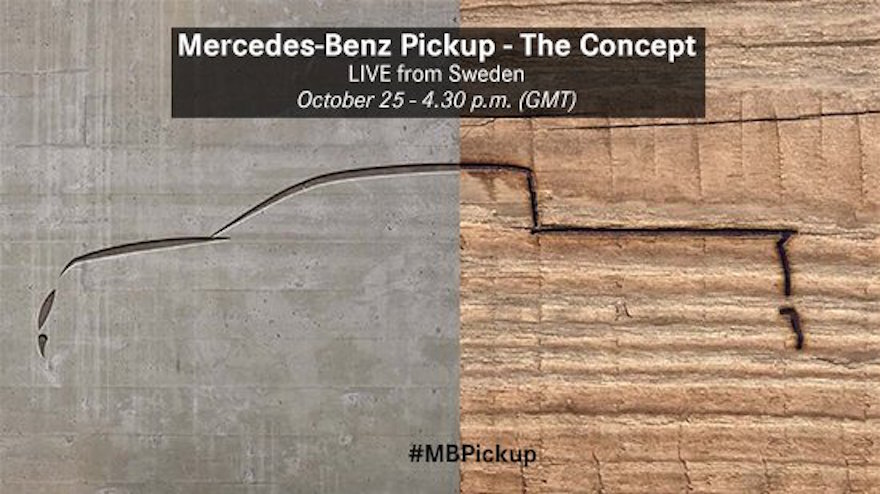 A press release from the Renault-Nissan Alliance did confirm that more details on the Mercedes pick up truck will be released later this month, taking the suspense out of this announcement. The pick-up is jointly developed by Daimler and Nissan, and will be sold through Mercedes's passenger car division.
The name of the pick up has not been revealed, and reports call it Mercedes GLT or Mercedes X Class. It will be manufactured at Renault's plant in Cordoba, Argentina, and at Nissan's Barcelona plant in Spain alongside the Nissan Navara NP300 and the Renault Alaskan. The markets confirmed to receive the Mercedes pick up truck are Europe, Australia, South Africa and Latin America, starting next year.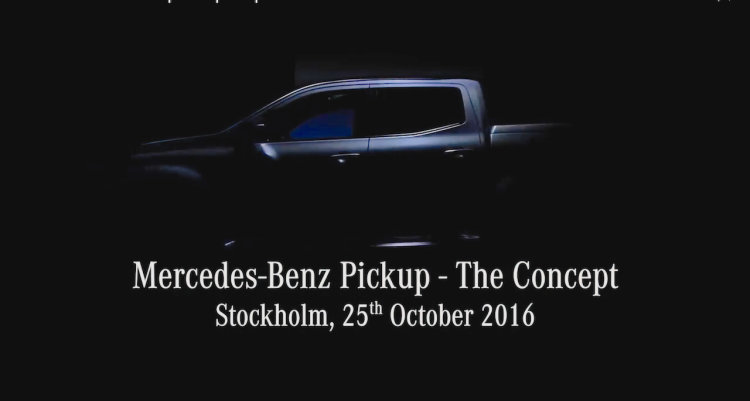 Also Read: IAB reader spots the next-gen Mercedes A-Class testing in the USA
The GLT is a one-tonne, mid-sized pickup that shares some of the architecture with the third generation Nissan Navara NP300. It will only be sold in the double-cab body style for better practicality, and marketed as a personal leisure product. The closest rival to the GLT is the VW Amarok.