The upcoming Mercedes Benz GLA Class is a pretty important car for the brand in emerging markets such as India and China. Our markets prefer the SUV body style, especially when it comes to the luxury segment. Audi and BMW have seen a lot of success with the Q3 and the X1, while Mercedes has not had a product in this segment.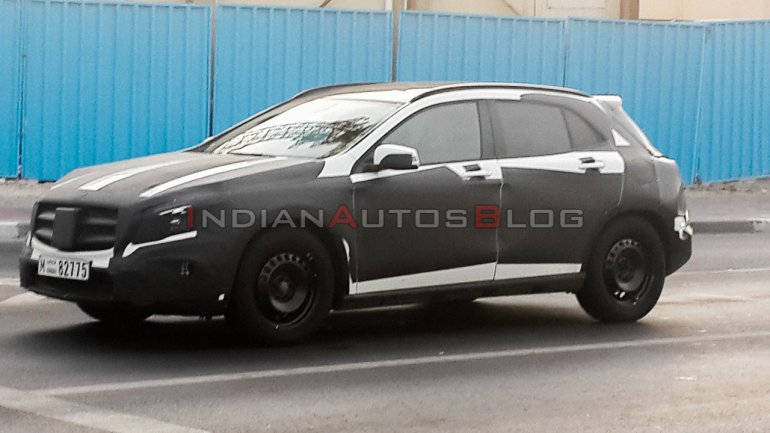 All that will change with the introduction of the GLA Class. Shown in the concept stage at the 2013 Auto Shanghai, it is expected to be officially unveiled at the Frankfurt Motor Show in September.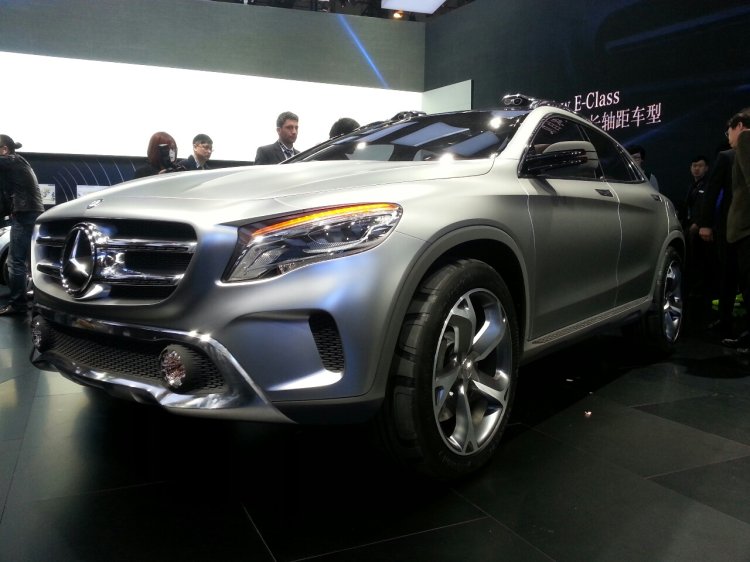 Indian Autos Blog reader, Mr. Nitin Kumar, spotted these two GLA prototypes in Dubai.
We already know that Mercedes is testing the GLA there (maybe a hot weather test), as we showed you a spy video of the car. At that time, the prototypes were on a flatbed though.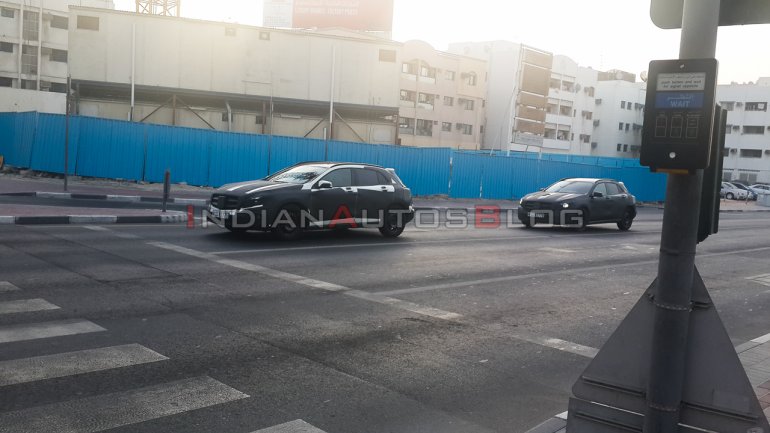 Now, you may have opened a picture of the A Class in a new window and started comparing it to the GLA seen here. You may have also noticed that the GLA Class is nothing but an A Class with some roof rails (and some plastic cladding at the sides). Even Mr. Nitin thought he had spotted an A Class.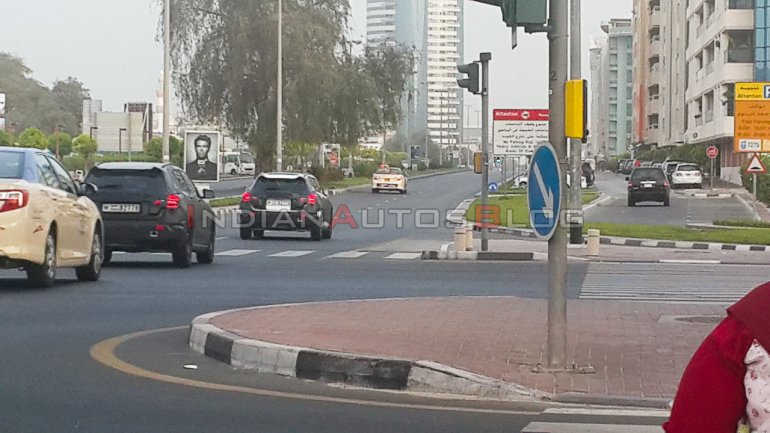 So what is all the fuss about? There is no way an A Class with a ski rack can compete with a Quattro Q3 or even a X1 for that matter. If these are indeed the finalized designs, we think the GLA will be more of a Volvo V40 Cross Country, instead of an SUV like an Audi Q3.
Mercedes GLA Class test prototypes gallery