The Mercedes-Benz GLA was world premiered at the 2013 Frankfurt Motor Show and the first deliveries are set to commence from the middle of March next year. At the time of the unveil, Mercedes announced three engine options for the GLA - two petrol and one diesel - with prices starting at 32,130 EUR for the diesel.
However, Automobile Magazine reports that the bulk of the sales and bookings will come from the GLA 200 CDI model, and at 32,000 EUR, Mercedes needs to have an entry-level, base model to appeal to a wider audience.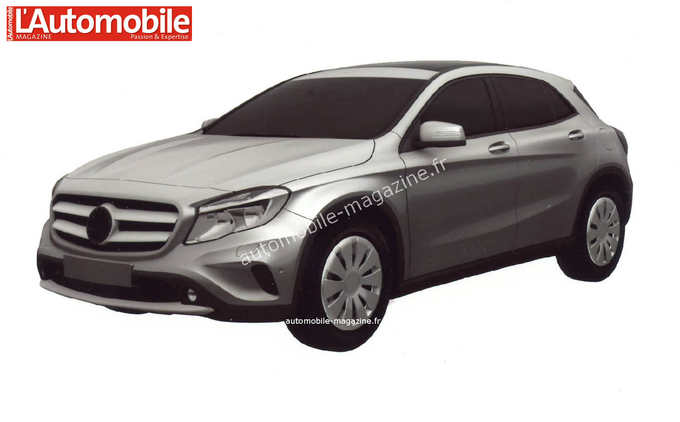 What you see in these images are patent leaks of a new base model planned for the GLA. Features such as alloy wheels (this version of the GLA will come with plastic wheelcaps believe it or not), roof rails, Xenon headlights and dual exhausts will be given a miss. Even the power plant, the famous 1.5-liter Renault dCi engine powering the Duster, Terrano, Micra etc, will be a step below the GLA 200 CDI's 2.2-liter unit.
The GLA 180 CDI as it could be called, will develop 109 hp, but deliver 4L per 100 km (25 km/l) thus reducing its tax levels in the EU region. The report suggests that Mercedes would introduce the GLA 180 CDI in the first quarter of 2014.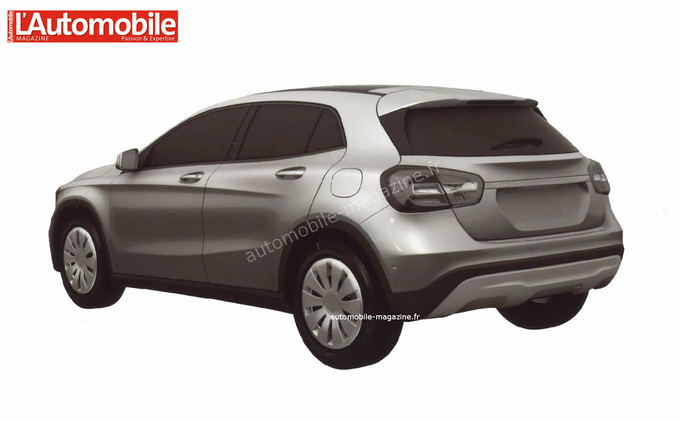 A couple of months ago in India, Audi launched a cut-price version of the Q3 calling it the Q3 S. While the Q3 S is priced at INR 25 lakhs, features such as an automatic transmission and climate control (which is seen on a VW Polo) were deleted!
Will we see Mercedes India introduce this GLA 180 CDI when the launch is conducted next year, or by early 2015?