Mercedes-Benz is set to wave goodbye to the cabriolet version of the Mercedes G-Class after 34 years of production. However before it sends it on its way, 200 units of a special edition christened "Final Edition 200" were produced and launched at the Frankfurt Motor Show that concluded yesterday, all of which have been spoken for through pre-ordering!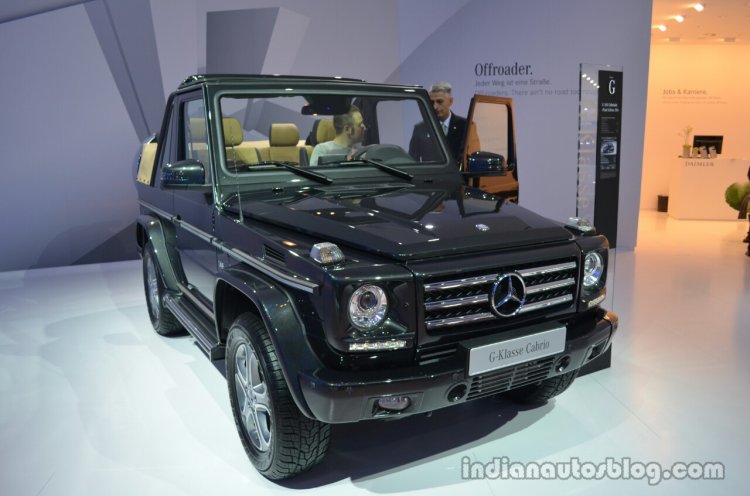 Based on the G-Class which is now the longest-running Mercedes-Benz model, the vehicle receives a classic metallic black exterior, beige leather interior with a matching soft top.
The vehicle is powered by a 5.5-liter V8 engine that belts out 388hp and 540Nm in the G500 trim. The G-Class will now be available only as a five door or as an AMG.
Mercedes G-Class Cabriolet Final Edition 200 Image Gallery