First showcased at the 2015 CES in Las Vegas.
Mercedes Benz has brought its F 015 Luxury in Motion concept to the exhibition floors at the ongoing Detroit Auto Show. Premiered at the recent CES (Consumer Electronics Show), the F 015 is a preview of what the future of motoring looks like.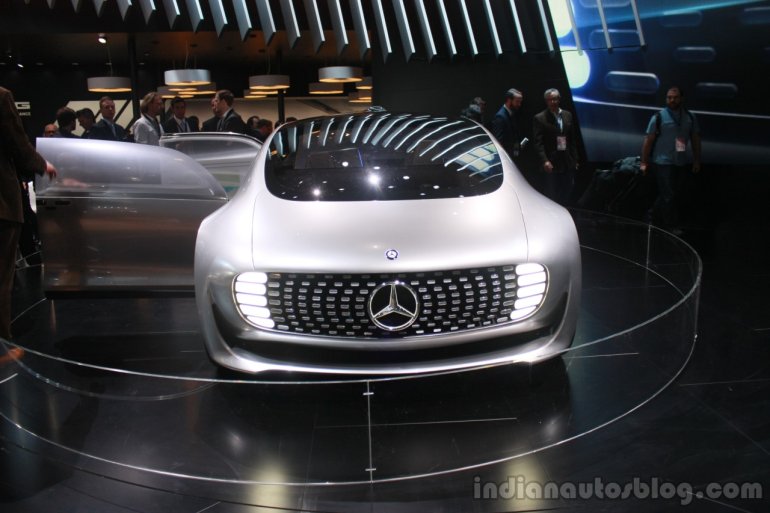 Starting with the design, which might look a little peculiar at first, but the lack of B-pillar and this sort of oval shape helped the brand create a lounge-like cabin. On the inside, it can seat four, on four individually rotating seats, which allow the passengers to sit facing each other. Since it's an autonomous vehicle, the driver's seat rotates as well. Ingress and egress is also made easier as the seats rotate outwards by 30 degrees.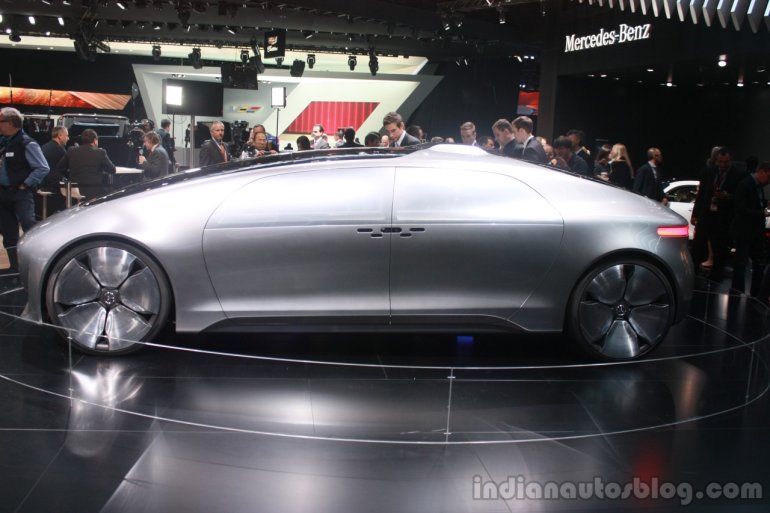 There are six displays, and a couple of ways for human-machine interaction including touch, gestures, and by eye movements.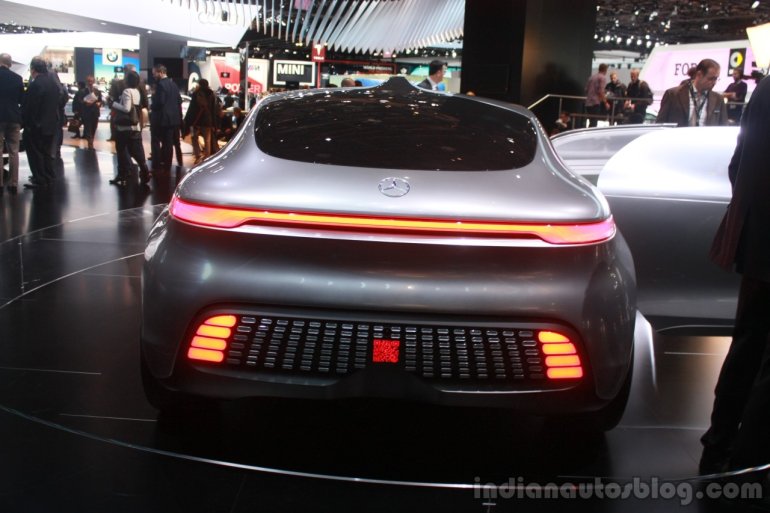 In terms of dimensions, the F 015 concept measures 5,220 mm in length, 2,018 mm in width, and 1,524 mm in height. Use of carbon fibre means the vehicle is lighter by up to 40 percent in comparison to a similarly sized conventional car, says Merc.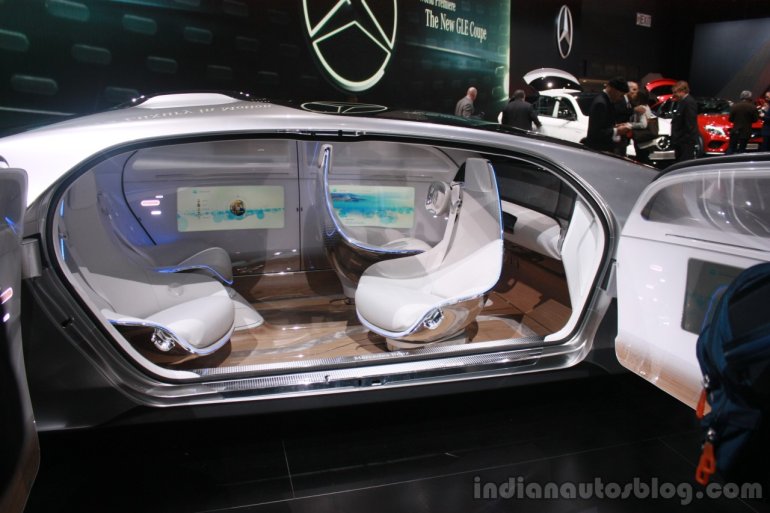 A plug-in hydrogen fuel cell setup powers the rear-mounted electric motors to produce a combined output of 268 hp and 398 Nm. The F 015 concept boasts a range of 1,100 km, a 0-100 km/h time of 6.7 seconds, and a limited top-speed of 200 km/h.
Mercedes Benz at the 2015 NAIAS - Press Release
[Can't see the document above? Head to Slideshare.]