The LA Motor Show will commence on in the last week of November and Mercedes will have something special to show you in their stand.
Called as the Ener-G-Force Concept, this SUV concept is designed by Huey Lee, who was part of the team that worked at Mercedes' Advanced Design Studio in Carlsbad, California.
Molded by MetalCrafters, the Ener-G-Force Concept is a modern interpretation of the iconic Mercedes G-Wagen. It is slightly bigger than the current G-Wagen. The headlamps are designed in a 'G' shape and they look very stylish. The interesting part of the design is that the bumpers, roof rack and even the rally lights on the roof are integrated in the body itself.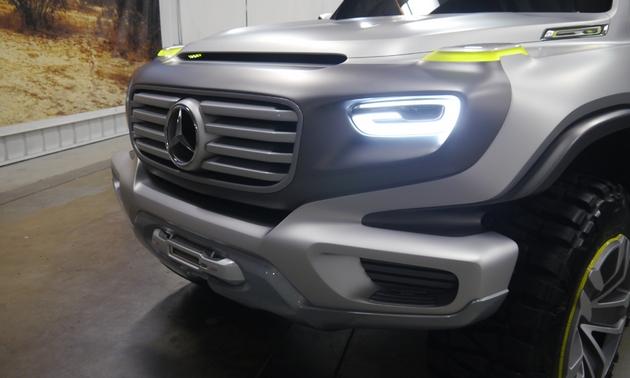 Huey thinks that by 2025, the roads will be much more crowded with electronically monitored and guided traffic. However, even in such futuristic times, people would want to go outside the city for some recreation. The Ener-G-Force Concept will transform into an SUV that will serve this purpose in an environmentally friendly way.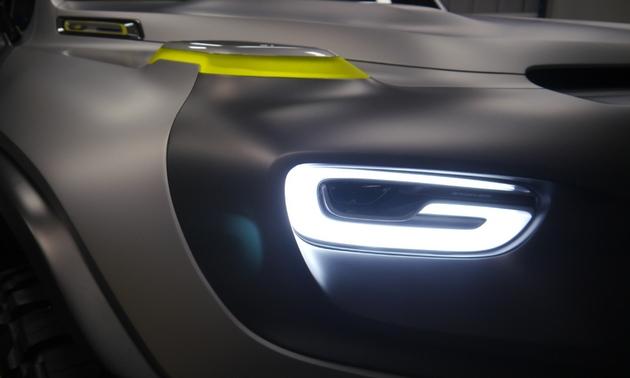 For now, the Ener-G-Force Concept is just a body. There are no mechanicals, no engines and not even a dashboard in it. Huey says that the Ener-G-Force Concept is versatile enough to fit any propulsion system such as Fuel Cell, Hybrid, Plug-In EV etc.
But at the end of the day, it is still a concept. Mercedes wants your opinion on whether this design language is a hit or a miss. Should Mercedes adopt this new design language on the upcoming SUVs?
[Source: Autoweek.com]