Launches in Europe early next year.
Revealed a day ago, the Mercedes CLA Shooting Brake has made a debut on video. The car, second Shooting Brake in the Mercedes-Benz's current line-up, is the final model (for this generation) based on the MFA platform that underpins the A-Class, the B-Class, the CLA, the GLA, and their AMG derivatives. It goes on sale in Europe early next year while an India arrival is being actively considered.
[Can't see the video? Head to YouTube]
Think about the Shooting Brake as an estate but a lot more stylish, and needless to say, coupe-like. The biggest advantage over the CLA sedan is the added boot space, which with the seats up is about 25 litres more. But once you fold down the rear seats, then it offers a massive 1,354 litres. Also, thanks to the new body style, headroom for the rear passengers is slightly increased, too.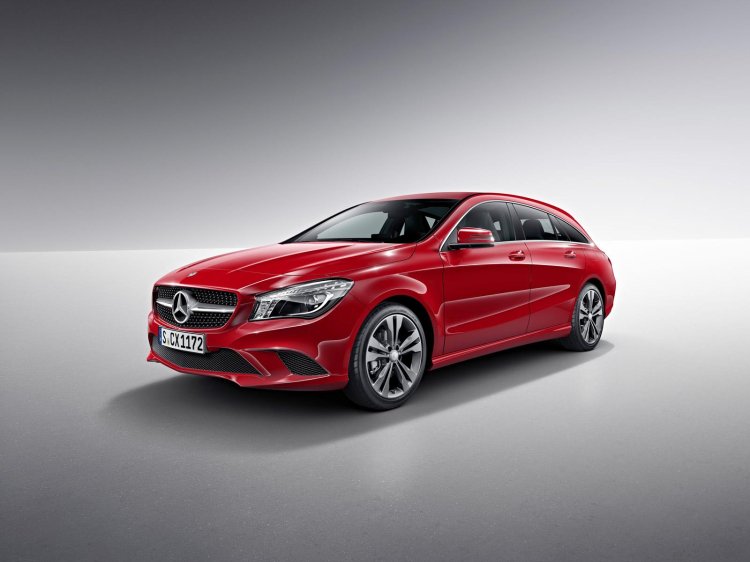 At 4.6m long, the CLA Shooting Brake retains all the classiness of the CLA. The sportiness of the CLA 45 AMG will soon be available in a Shooting Brake guise as the new AMG model is destined for a 2015 Geneva Motor Show debut. While the regular CLA Shooting Brake derives its power from the same set of engines choices as the CLA saloon's, the AMG version will follow the ritual and be offered with the 2-litre turbocharged four cylinder engine that makes 360 hp of power and 450 Nm of torque.
Also read: For-Asia Mercedes-Benz G-Code compact SUV concept revealed
For those who want the CLA saloon, it will be available in India early next year.