Same length as the CLA Class. 
Mercedes-Benz have revealed the final body style on the front wheel MFA platform by way of the CLA Shooting Brake, the stylish estate version of the CLA Class.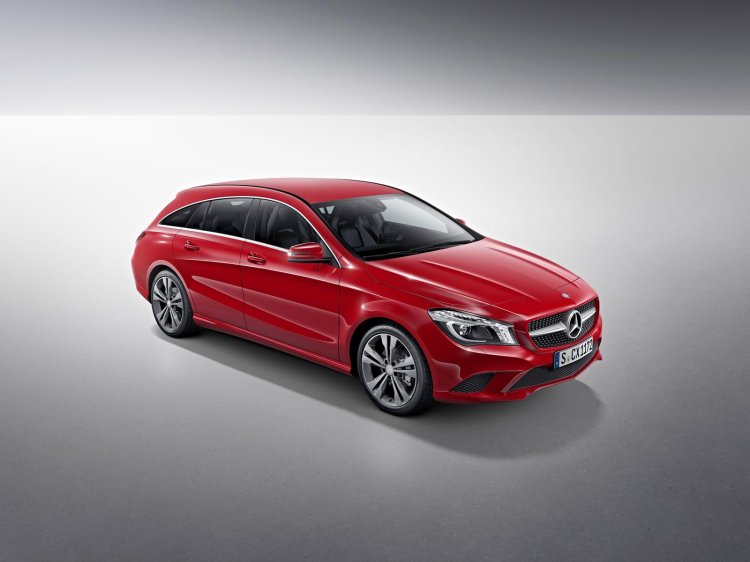 The CLA Shooting Brake combines the four-door coupe-like design of the CLA with the practicality of an estate, and is the second Shooting Brake model from the Stuttgart-based carmaker (the first being the CLS Shooting Brake). Deliveries of the car in Europe will start from March 2015.
The highlight of the CLA Shooting Brake is its boot capacity. With all seats in place, the CLA Shooting Brake can take in 495 liters of luggage (25 liters more than the CLA Class), and with the rear seats folded, space increases to 1,354 liters.
The Shooting Brake measures 4,630 mm long, 1,777 mm wide and 1,435 mm tall (the Shooting Brake is 3 mm taller than the CLA, but the rest of the dimensions are identical).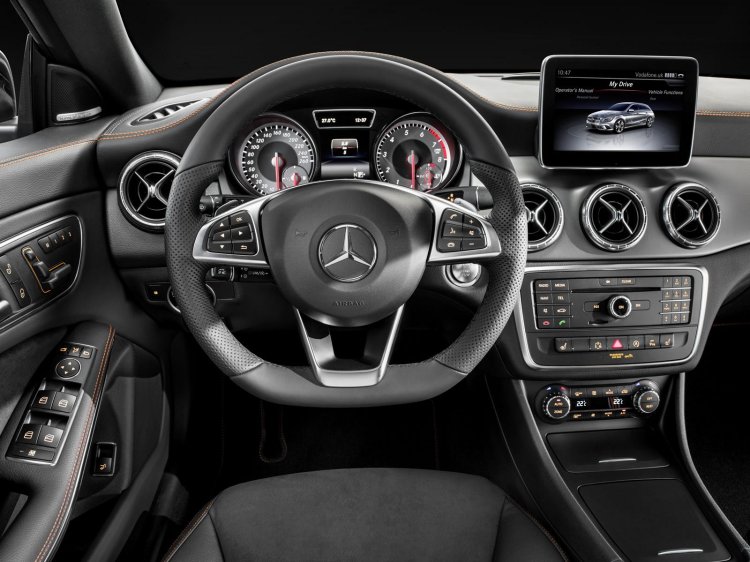 Initially, Mercedes will offer two diesels and four petrol engines on the car, all of which are already doing duty on the CLA Class. The company has also announced the CLA 45 AMG Shooting Brake which will get its public premiere at the Geneva Motor Show in March next year. The CLA 45 AMG Shooting Brake does 0-100 km/h in 4.7 seconds, and hits a limited top-speed of 250 km/h.
Also read: New Mercedes C Class launched in India
For the Indian market, Mercedes-Benz India's CEO, Mr. Eberhard Kern, told Indian Autos Blog that the company will study the CLA Shooting Brake in product clinics and summits, though a decision has not been made yet.
Mercedes CLA Shooting Brake - Image Gallery
Mercedes CLA Shooting Brake - Press Release
[Head to Slideshare if you're unable to view the document above.]
Mercedes CLA 45 AMG Shooting Brake - Press Release
[Head to Slideshare if you're unable to view the document above.]