Our reader Nitin Kumar has spotted the next generation 2015 Mercedes C-Class Estate during its hot weather testing in Dubai. The C-Class Estate will be launched later this year in global markets, and has a very slim or no chance of making it to India where estates don't enjoy a very good image in the premium segment.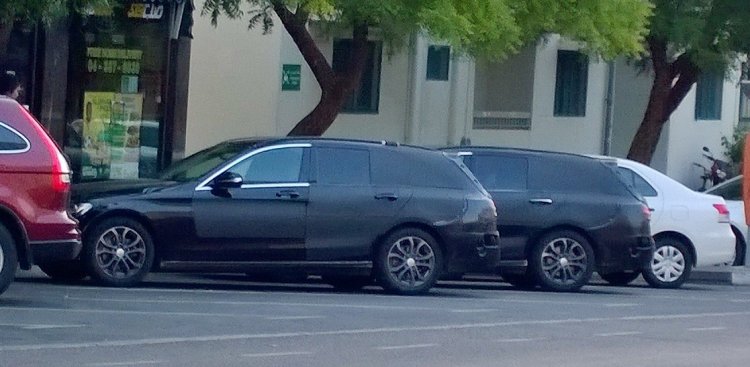 The more practical Estate variant is underpinned by the same MRA platform as the saloon, which was showcased at the Detroit Auto Show in January. As a consequence, the new Estate will be larger than its predecessor, and at the same time weigh lesser.
In terms of design changes, the car will look quite the same as the saloon up till the C-Pillar area.
The current model has the capability to hold 485 liters of cargo in the default seating arrangement, and 1,500 liters when the seats fold down. Expect these numbers to go up on the incoming model.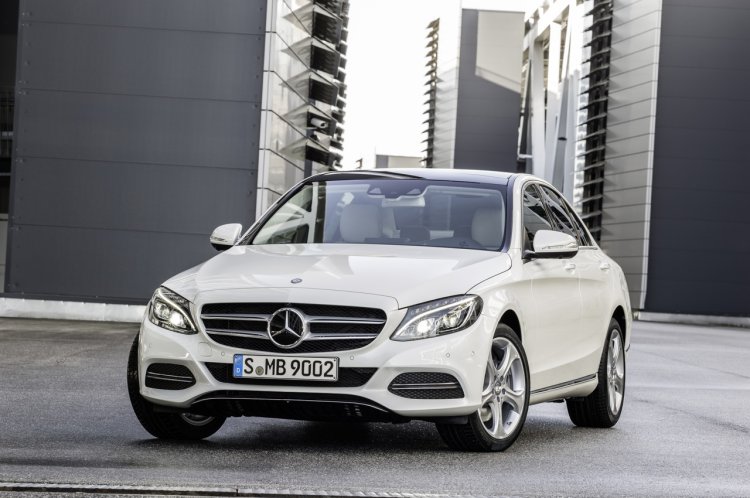 Mercedes will offer the same engines and gearboxes as the saloon, while 4MATIC (all-wheel drive) would come optional.