Force Motors recently entered the passenger car segment with the Force One SUV. Priced at approximately 11 lac ex showroom it is currently available only in two-wheel drive and a 4X4 variant is on its way.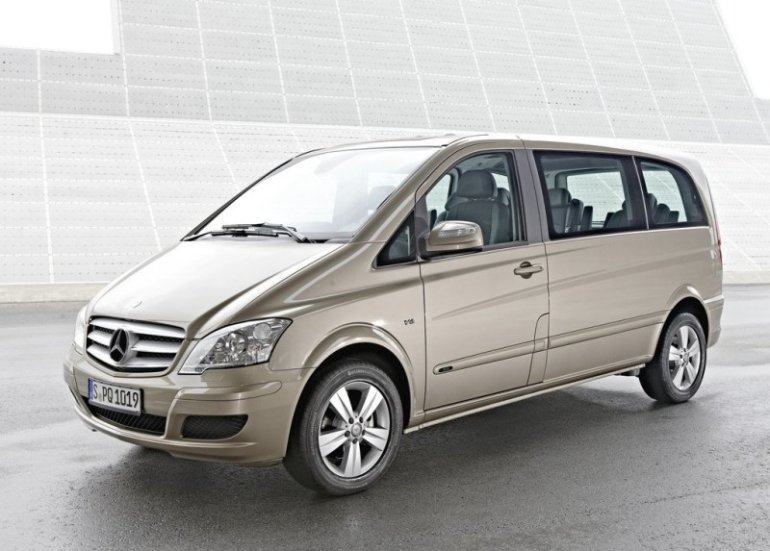 Force Motors announced its plan of entering the MPV segment which we felt would be using the Force One platform. But a recent BSMotoring report claims that the Mercedes-Benz Viano, regarded as a very premium MPV in Europe, will be Force Motors' vehicle to take on the Innova and Aria.
We assume our readers already know that even Force One is packed with Mercedes Benz technology. At this point, does it make you think that Force Motors cars will be the poor man's Mercedes?
The second generation Viano, introduced back in 2004, is nearing the end of its life. Mercedes Benz will change assembly lines to produce the new model with new tools and dies.
Chances are that Mercedes Benz has sold the rights to Force Motors for producing the outgoing Viano MPV in India. Force can ship the entire assembly line of the old Viano into India and begin production either in late 2012 or early 2013.
The Viano is a large MPV and seats 7-8 comfortably. It is well known to local taxi companies and is hired by those who need to travel in groups but are not ready to compromise on status, comfort or space.
We have to wait for the company to start testing to understand its cosmetic looks.
[Source - BSMotoring.com]