Mercedes-Benz announced that it will introduce 12 brand new cars that do not have any predecessors by 2020. The announcement came at the brand's annual shareholder's meeting which was held in Berlin this week.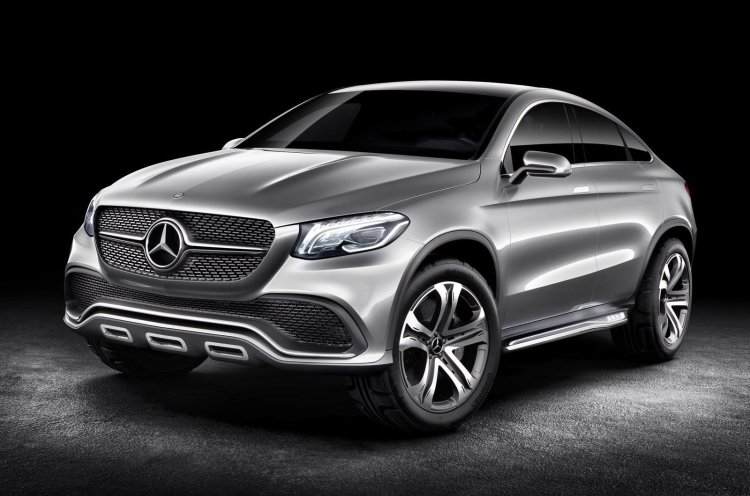 One of these all-new cars will be the Mercedes MLC SUV coupe, which debuts in concept form at the upcoming Beijing Motor Show. Mercedes revealed an image of the concept at the shareholder's meeting, confirming that it will put the car into production. The MLC will rival the BMW X6.
Mercedes have also announced their AMG GT sports car, which should be revealed by the end of this year. Instead of replacing its flagship SLS AMG supercar, the AMG GT is reported to be a Jaguar F-Type and Porsche 911 competitor. Spyshots have shown that Mercedes is also trialing an estate body style (Shooting Brake) on the CLA Class. The CLA Shooting Brake will become the most affordable estate from Mercedes in that case.
Other probabilities in the dozen new cars include a GLC (GL Class coupe) and an extra long wheelbase S Class (S Class XL) that would sit between the S Class and the Pullman.
Dr. Dieter Zetsche, Chairman of the Board of Management of Daimler AG and Head of Mercedes-Benz Cars, said -
Our determination is paying off. The company's situation is good, but the future outlook is even better. We are also seeking to gain new customers by entering new segments for Mercedes-Benz. Our job is to develop clean, safe and fascinating products to meet the increasing demand for mobility in the future.