Now there's another reason to fly from the Delhi International Airport. Mercedes Benz India has inaugurated a 'Star Lounge' with the SLS AMG on display. The photographs released by Mercedes has an unlocked SLS AMG which you can sit in and click pictures with.
The SLS AMG coupe is promoted by Michael Schumacher driving it on the ceiling of the tunnel. It features a 6.2-liter V8 engine mated to a 7-speed dual clutch transmission.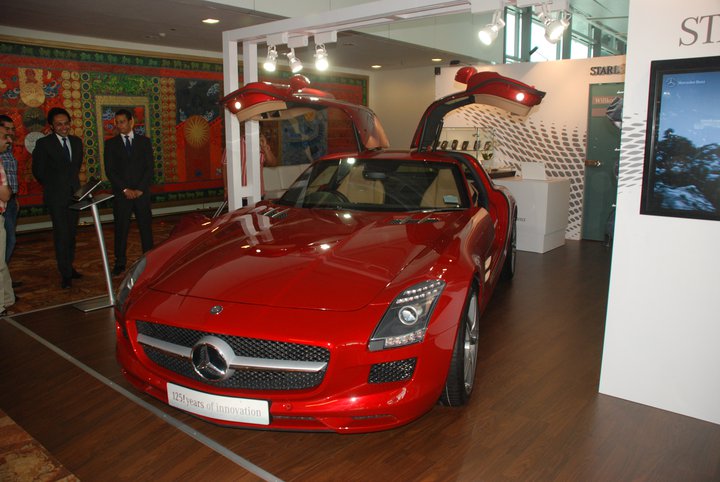 Although the lounge does not give you a tunnel to experience this first hand, if you are a Mercedes-Benz owner, you get access to exclusive areas within the lounge.
Mercedes Benz will launch the new C-Class later this year and the SLS AMG convertible could join the Indian arsenal next year. In 2012, we expect Mercedes to assemble the latest generation ML- and GL-Class models in Pune.
[For more images, head over to Facebook.com]