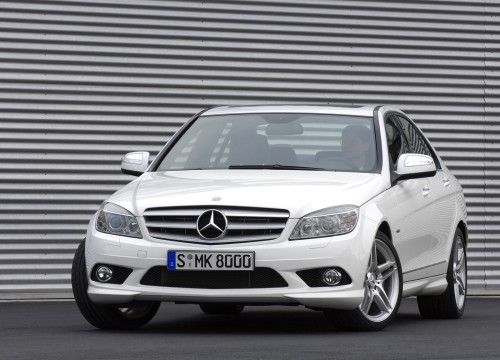 Mercedes Benz will soon launch a stripped down C-Class as an answer to the highly sought after BMW 3 Series corporate edition in India at around 26 lakh rupees. Mercedes Benz was a company which until the first week of January 2010, said it is happy to see BMW launching cheaper variants which will in turn help it retain the "Premium" status in India.
Guess it changed its mind.
We've got to laud BMW. It has redefined the word "Premium" with cars like the new 3 Series and the upcoming X1 which will quite surely be the cheapest BMW sold in India. We would like to see Mercedes Benz react to this, though we aren't sure if Mercedes has a product that can be sold at that price point.
If BMW can price the 5 Series aggressively, then it has all the chances to extend its lead in that segment as well. With the entry of the X1 by December 2010, the Bavarian will eventually sell more cars than the Stuttgart based company, which needs to come out with a magic formula to stop the transfer of power.
Audi, which rock are you under?
Features removed from the C220 CDI
1. Sunroof
2. Paramatric Steering Wheel
3. Anti-theft Package
4. Multifunctional Steering Wheel
5. Gear Selector not in leather
6. Xenon Headlamps
7. Parktronics
8. Mobile Pre-installation
9. LED turn indicators
Features replaced
1. Single CD Changer
2. 7 spoke 16" Alloy wheels
3. Artico Man Made Leather
Features added
1. Blue Efficiency (low emission norms, Better fuel efficiency, 170 Bhp with 400 Nm Torque).