Concept is a "near-production-standard study".
Mercedes-Benz has revealed a sketch of the upcoming Mercedes GLC coupe ahead of the Shanghai Auto Show this month, where the concept car will be unveiled. The BMW X4 rival is, however, not expected to go on sale before 2017, as the regular GLC (GLK) would have to come first.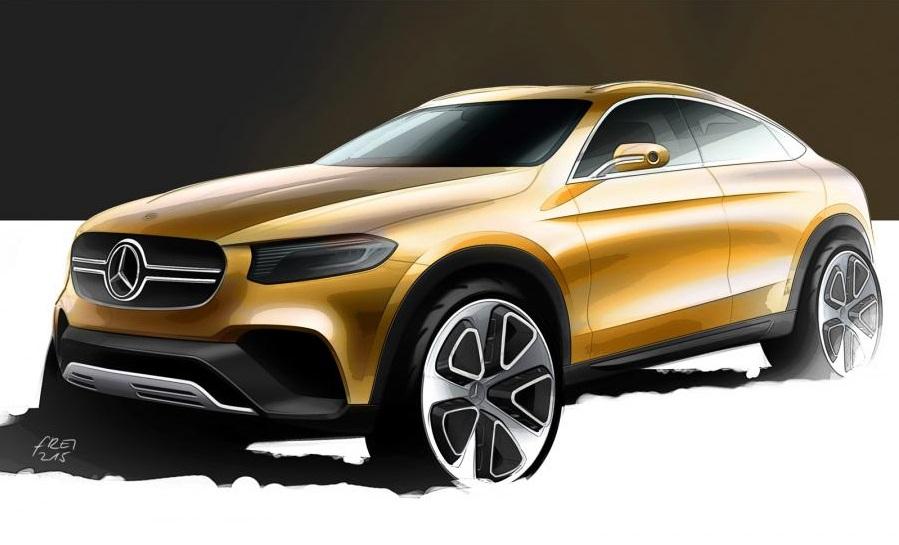 The German automaker describes the GLC Coupe Concept as a "near-production-standard study", whose styling will inspire future Mercedes SUVs. The car is based on the C-Class's Mercedes Rear wheel drive Architecture and is likely to be a scale-down version of the GLE coupe that debuted at the NAIAS 2015 and subsequently previewed at the 2015 Bangkok Motor Show last month.
The revealed sketch of the concept hints that the production version may resemble the upcoming GLC, whose spied images of the prototypes under test surfaced last month. This involves brand's new design language - wide grille with a centered Mercedes logo, new headlamp design, high stance and a swooping roofline – drawing inspiration from the Concept Coupe SUV.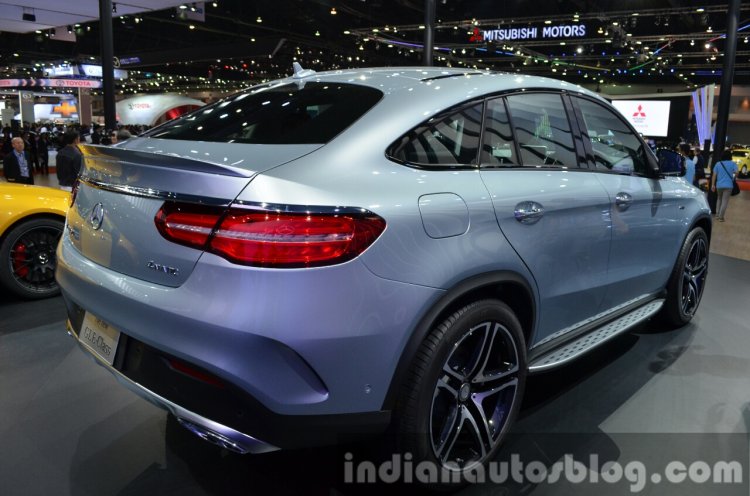 The production-version of the GLC coupe is expected to get similar engine options of the GLC, which in actuality are brought over from the new C-Class range. Therefore, the mainstay GLC coupe variants may come with a choice of a 2.0-liter and a 2.2-liter diesel engine. This also includes the possibility of hybrid powertrain that is planned for the C-Class and GLC powered by a 2.0-liter petrol engine with a 80 hp electric motor.
Mercedes India will sell the upcoming GLC SUV into India as it will be made in RHD, with the new C-Class petrol (C200) available in the market since late last year, and the C-Class diesel (C220 CDI) went to sale last month. While BMW India has decided to not bring the X4, it remains to be seen how Mercedes views the coupe-crossover segment.