Hybrid system borrowed from Mercedes Benz C 350 e.
Mercedes has showcased a plug-in hybrid concept based on its V Class, called Mercedes Benz Concept V-ision e.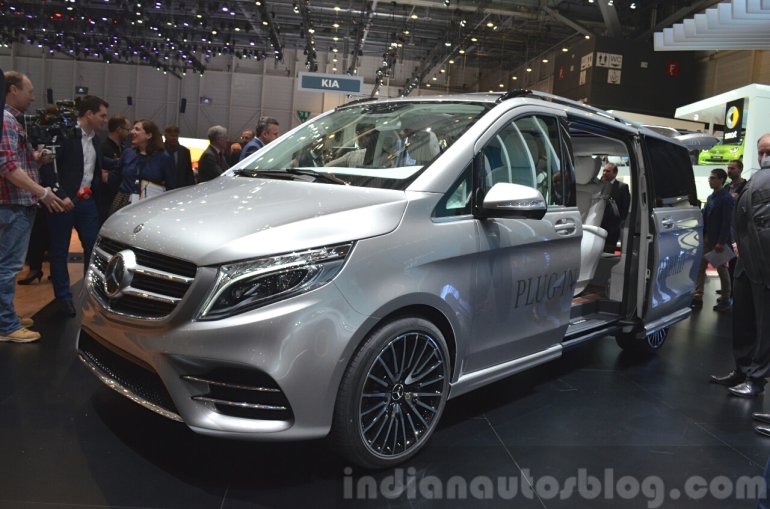 Borrowed from Mercedes Benz C 350 e, the powertrain is a combination of a four-cylinder petrol engine that makes 210 hp and 350 Nm of maximum torque, and an electric motor that develops an equivalent of 120 hp and 340 Nm.
The system output is rated at 333 hp and can produce up to 600 Nm of torque. It's claimed to consume 3 litres of fuel per 100 km, and emits 71 g of CO2 per km.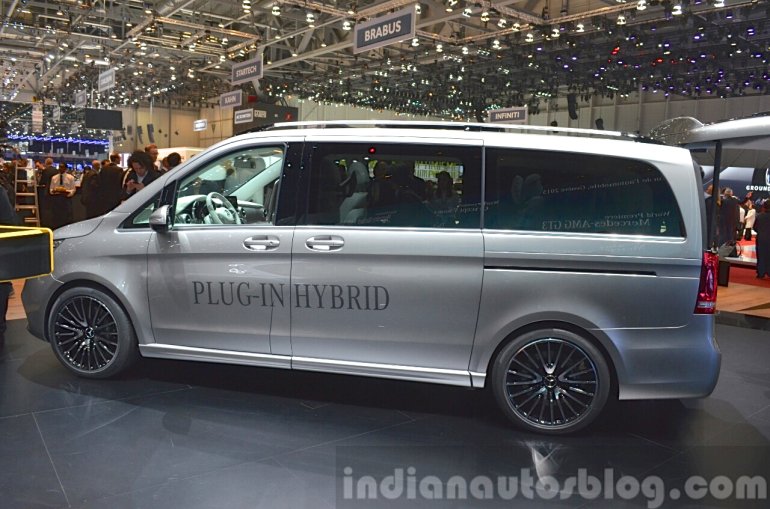 It can do 0-100 km/h in just 6.1 seconds while the top-speed is rated at 206 km/h. In all electric mode, the V-ision e can travel up to 50 km, if driven at a maximum speed of 80 km/h. The energy is stored in a 13.5 kWh Li-ion battery.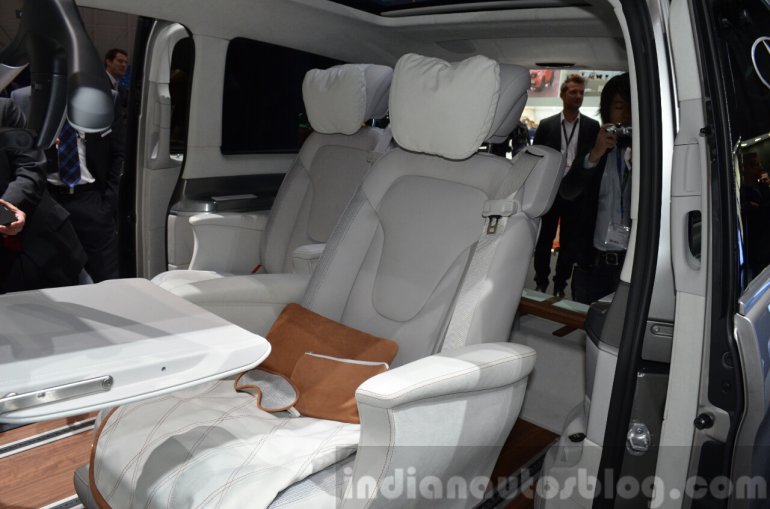 In terms of looks, the concept gets side skirts, sporty-looking bumpers, 20-inch alloys, and a rear spoiler. It gets a large panoramic sunroof with Magic Sky Control. On the inside, it gets executive seats that can recline up to 49 degrees. The concept also gets foldable tables, iPad holders, seat ventilation, heating, and massage functions.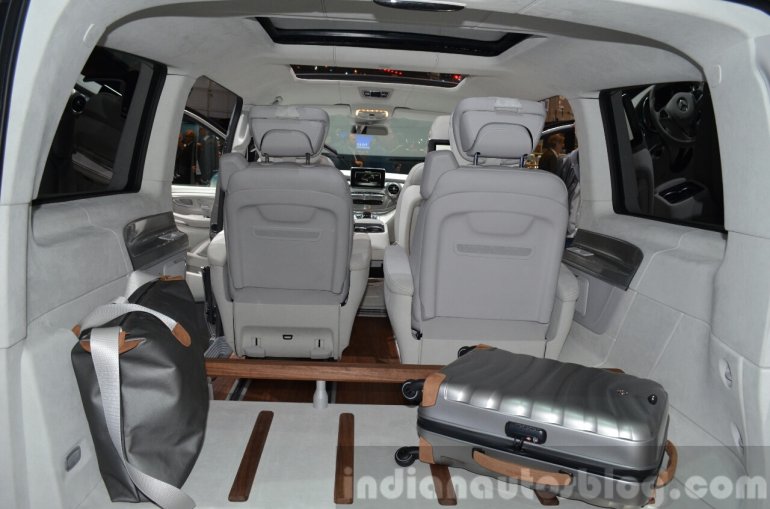 Further details can be found in the press release below the gallery.
Mercedes Benz Concept V-ision e - Press Release
[Can't read the document above? Head to Slideshare.]