Update - A live image gallery is added to the end of the story.
The drag coefficient figure is lower than that of the Tesla Model S'.
The Mercedes-Benz Concept IAA has been revealed for the 2015 Frankfurt Motor Show (2015 IAA). It previews the future design direction of the interior of the Three Star branded cars.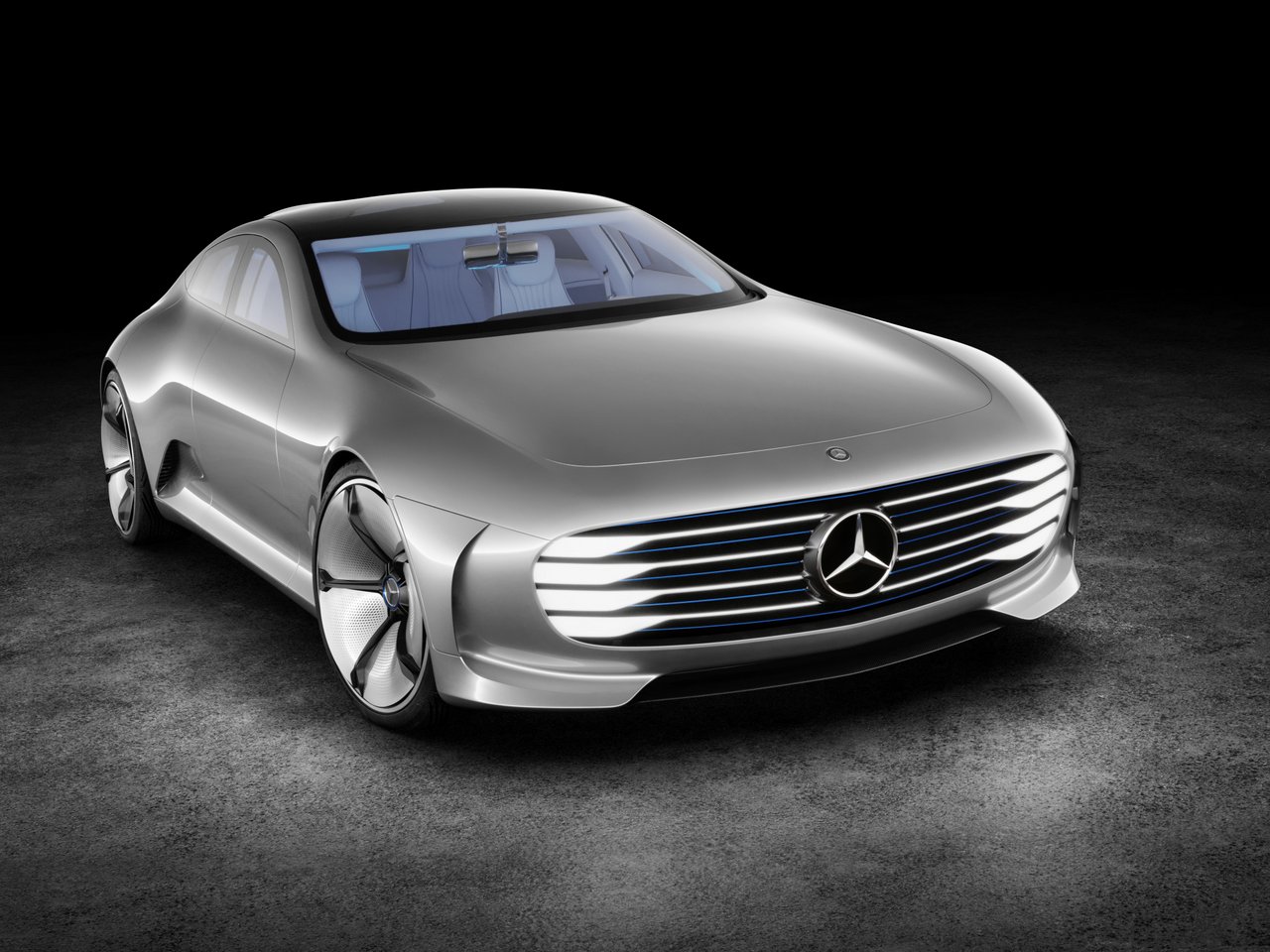 The name "IAA" of the coupe concept stands for Intelligent Aerodynamic Automobile, as the model's drag coefficient (Cd) is said to be just 0.19, which is a new record for the company. However, the drag coefficient may not be as low as the IAA's when its a production-spec model emerges.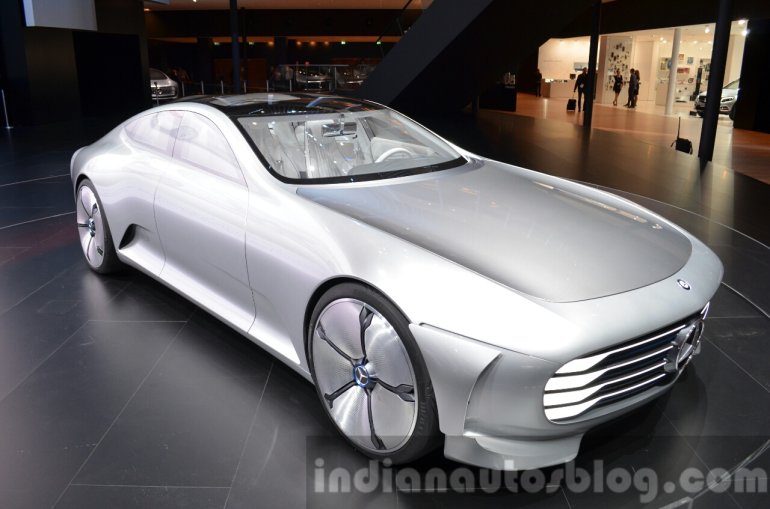 The Mercedes Concept IAA serves two purposes. As a design study, since it features a fascinating capability of transforming the exterior (shape of the vehicle) for better aerodynamic efficiency on the push of a button or automatically when the vehicle reaches a speed of 80 km/h.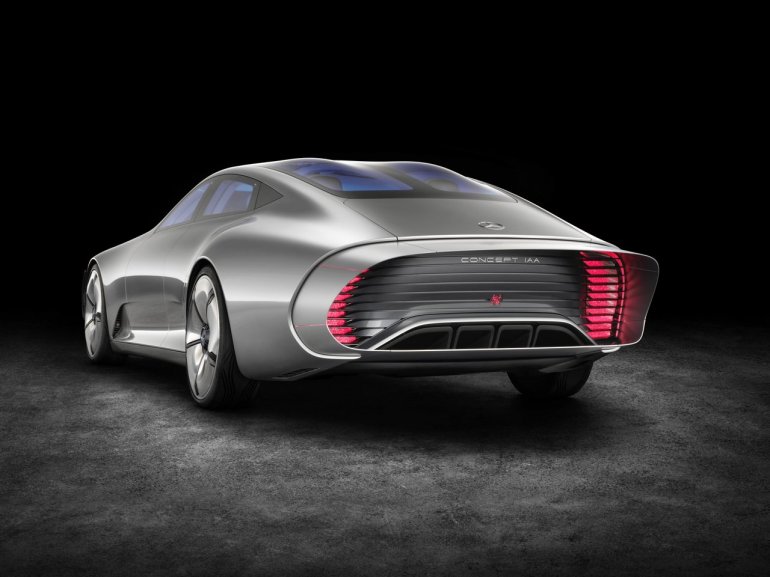 Secondly, to preview the future direction of interior design and features, as Mercedes Benz has said, "the Concept IAA provides an idea of what the interior of a business saloon might look like in the near future". The show car at the motor show carries the design line of the S-Class' and S-Class Coupé's interior, but features new touch-based functions.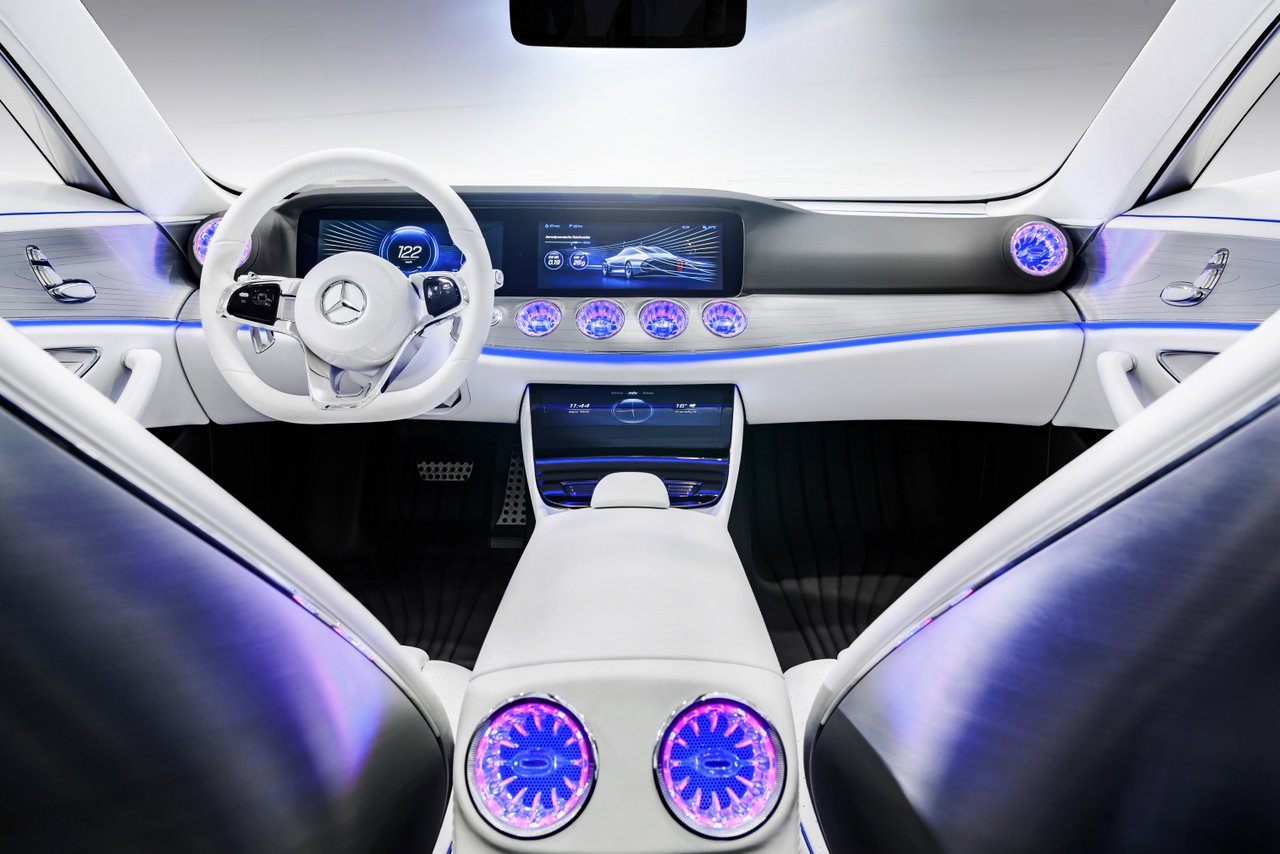 Elaborating on the "Transformer" capability of the Mercedes Concept IAA, there are eight segments of the body that extend at the rear, when superior aerodynamics are in demand. When activated, the front flaps in the front bumper extend by 25 mm to the front and 20 mm to the rear.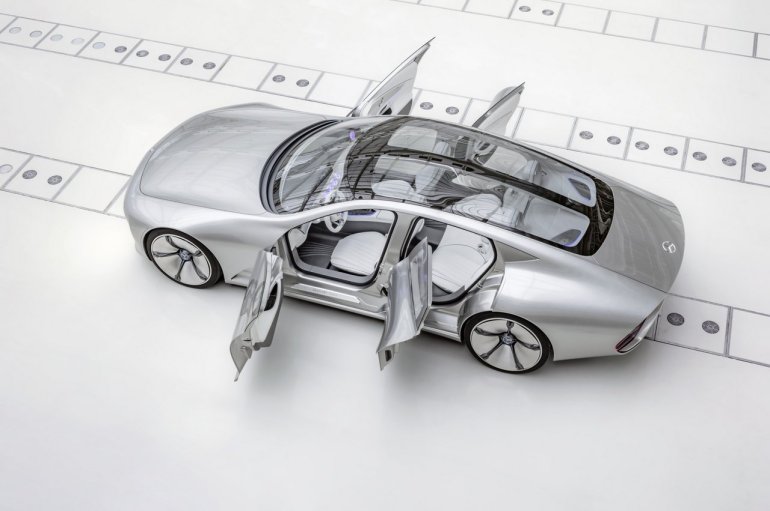 The rear section of the car is increased in length by up to 390 mm, while the Active Rims adapt their cupping from 55 mm to 0 mm, and the angled slats in the front bumper moves to the rear by 60 mm to improve the underbody air flow.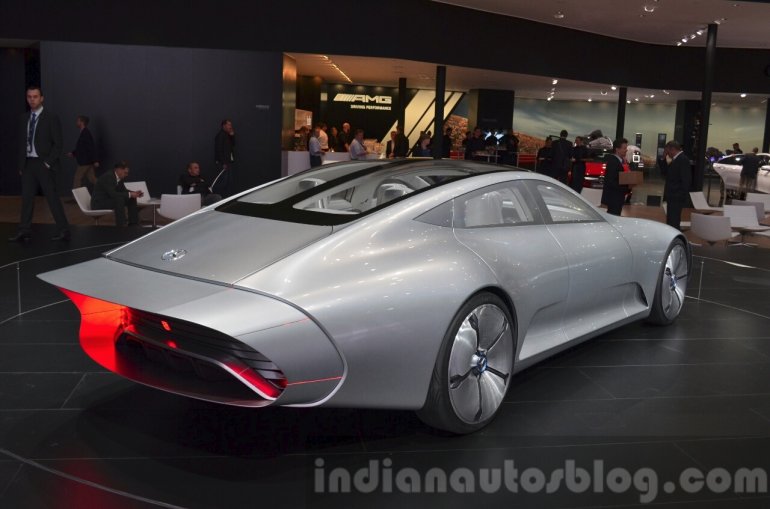 More info can be seen in the press release posted below the gallery.
Mercedes Concept IAA at 2015 Frankfurt Motor Show - Image Gallery
The Mercedes Benz Concept IAA for the 2015 Frankfurt Motor Show - Press Release
[Slideshare link]