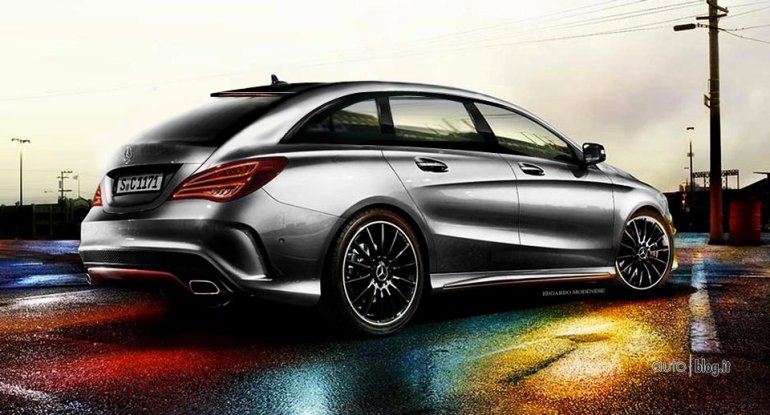 A station wagon doesn't enjoy the first class image or status of an SUV, sedan or hatchback here in India as it doesn't proclaim anything special about its owner.
Its resemblance to a hearse or a parcel van has left manufacturers operating in India with no alternative but to leave them behind in Europe where they enjoy a much higher status. Sensing failure, no premium car maker in India has dared to launch a station wagon in India.
The Shooting Brake is Mercedes' way of modernizing and stylizing the station wagon and it could inject zing into the poor image estates have here in India. Mercedes Benz haven't revealed plans to make a Shooting Brake variant on the CLA sedan, but that has not stopped digital versions from filling up pages on auto blogs and enthusiast forums.
Autoblog.it reader Edward Modenese has prepared a rendering of the Shooting Brake version based on the CLA sedan that debuts at the Detroit Auto Show later this month. A variety of petrol and diesel engines married to either a 6-speed manual transmission or a 7-speed dual-clutch will power the CLA sedan and its variants. The drivetrains are more or less common to all MFA platform models.
At the top of the range is the 45 AMG, powered by a 2-liter engine with 350 hp offered with a 4MATIC all-wheel drive. Can the charisma of the Shooting Brake and the appeal of the AMG badge reopen the doors to the wagon in India?
[Source - AutoBlog.it]