The global launch of the Mercedes-Benz CLA compact four door sedan is about to come into fruition very soon.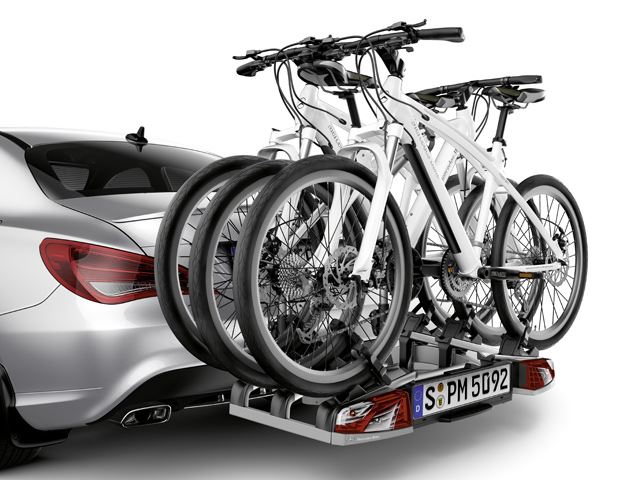 Ahead of the sales commencement, Mercedes-Benz has announced the genuine accessories package for the model. Over 170 high quality products are among the items making up the range in the CLA Edition 1, according to Mercedes.
It has a Drive Kit Plus for the iPhone to seamlessly integrate iPhone 4 and 4S. It includes Siri voice control, Garmin navigation solution, Google online POI search including Street View and 3D map view, functions to access social networking sites and listen to national and international radios.
The Becker Map Pilot uses the 14.7cm color screen to display 3D map. Mercedes' sport equipment include illuminated door sill panels, custom made rear spoiler whose lip is visible on the rear without obstructing the rear view.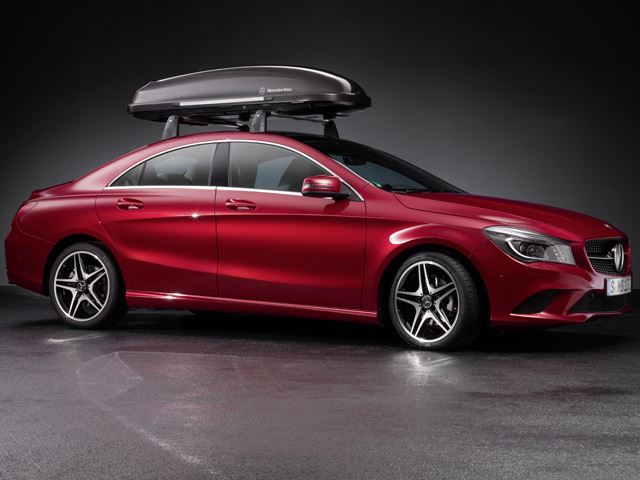 The sportier stance is enhanced with the available AMG products. The AMG body styling components consist of light alloy wheels. There is a pair of five-twin spoke wheels in black and matte black as well as a five-triple spoke alloy wheels. The CLA is aerodynamic with a drag co-efficient value of 0.23 and has add-on roof equipment for attaching snowboard racks, roof boxes, bicycle carriers and ski racks.
Transportation is made easier with tilt-down trailer coupling, boot tub, reversible mat, luggage net and concertina load sill guard. The interior has yellow stitching on sport seats and dashboard. To match the yellow interior, Mercedes provides yellowish nail polish too!
The Mercedes CLA is expected to arrive in India by next year.
Check out the Mercedes CLA Genuine Accessories Image Gallery