Remember IAB's juicy scoop about Mercedes Benz B-Class that was caught testing in Pune in May? The hot news today, courtesy of Overdrive, is Mercedes is ready to launch the new B-Class in July. IAB also confirmed with Mr Peter T Honegg, CEO of Mercedes Benz India, that the B-Class is a Sport Tourer and its price falls under 25 lakhs, earlier this year.
[can't see the video above? Head over to the Youtube page]
The Sports Tourer is a segment that currently does not exist in India. Mercedes creates a new battlefield, which will also force other manufacturers to participate.
With the B-Class in hand, Mercedes will try to eat up some space in the 20-25 lakh rupee price range, until an SUV is ready. A crossover christened GLA is under development in Stuttgart, Germany.
There are two possible engines in the Mercedes B-Class for India
1.6L 4-cylinder turbocharged DI petrol engine with 122PS and 156PS outputs
1.8L diesel engine that produces 109PS and 136PS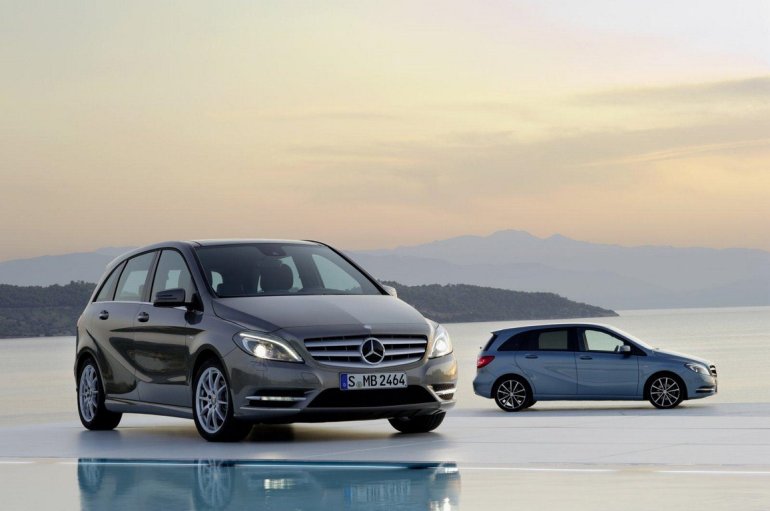 The B-Class uses a FWD system (first on MFA platform). Power is transmitted through a 6-speed manual or a 7-speed automatic transmission.
According to the Overdrive report, we get stop-start as standard for both powerhouses, paddle shifter for both gearboxes, glass roof, electric seat adjusters, and dark tint insulated rear windows.
The Mercedes Benz B-Class also offers safety features like Collision Prevent Assist, Adaptive Brake Assist and Pre-Safe in addition to the airbags.
See more of the Mercedes B-Class
With clever pricing and creative marketing the B-Class can bring Mercedes at least 20% of this segment. More importantly this could make the BMW X1 and Audi Q3 customer a man with an alternative.
Mercedes is likely to sell the first couple hundred models through the CBU route providing them time to equip their plant to assemble the car.
[Source : Overdrive.in]