The Mercedes B-Class Electric Drive, a car which is built using the inputs of Tesla Motors, is on display at the 2013 Frankfurt Motor Show.
The B-Class Electric drive is powered by a 130kw electric motor that has 340 Nm of torque right from the word go. The car reaches 100kph from rest in just 7.9 seconds but the top speed is limited to 160kph. Electricity comes from a high capacity Li-ion battery which is housed in an "Energy Space" underneath the floor.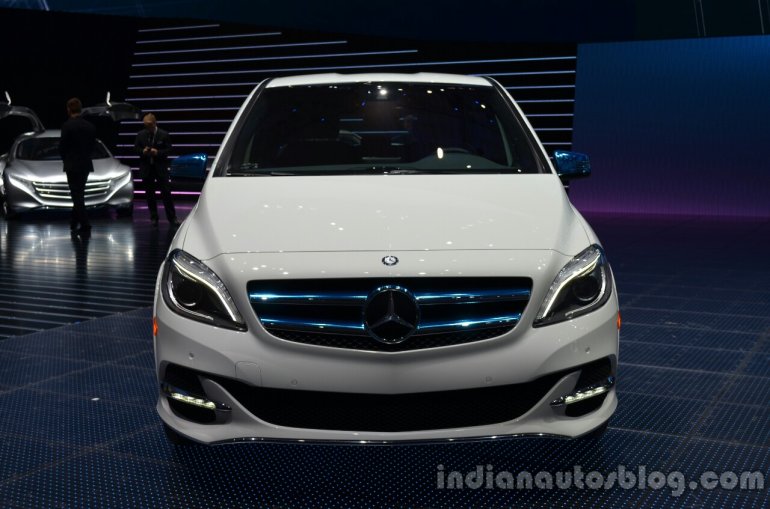 The carmaker claims a range of 200km on a single charge. For a duration of 1.5 hours, and a 400V socket, the charge accumulated is enough to give it a range of 100km.
The electric variant is distinguished from the petrol through the use of a blue radiator grille. Equipment wise, the B-Class Electric Drive comes packed with the COMAND Online Multimedia infotainment system. As with all electric cars, the instrument console has a dedicated pod for informing the driver on the status of the drivetrain.
The B-Class Electric Drive comes with 'Vehicle Home Page', a connected service which provides remote access to vehicle information. Owners can use their PC to determine the current status of charge, and the range of the car to be able to plan their travel accordingly.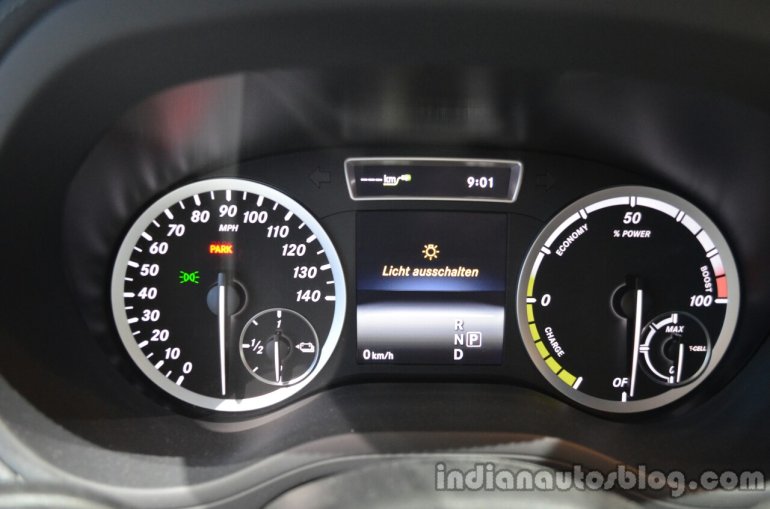 The electric luxury hatchback will go on sale next year starting with the US.
More details can be found in the press release on page 2.
Mercedes B-Class Electric Drive Image Gallery
Mercedes B-Class Electric Drive - Press Release
[Can't view the press release? Head to Scribd]