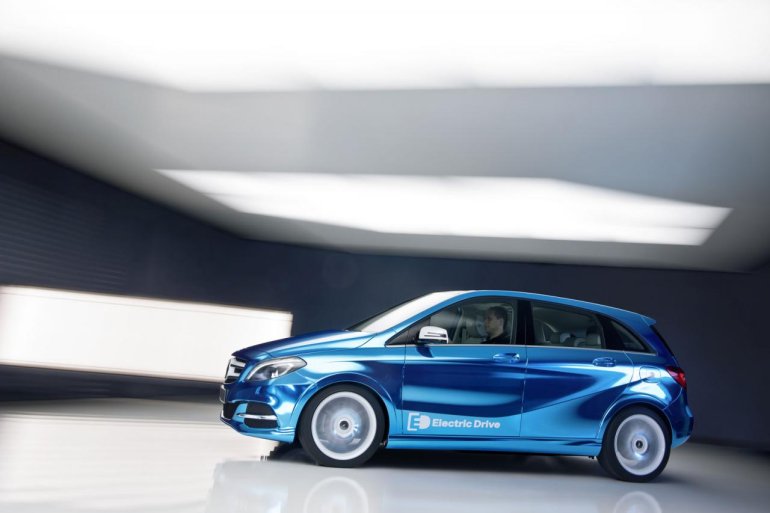 Just yesterday, we brought you all the details from the launch of the Mercedes B Class in Mumbai.
News comes from Camp Mercedes-Benz that they are ready to showcase an EV version of the 2012 B Class at the Paris Motor show.
Mercedes is looking into alternative fuel resources to counter the depletion the fossil fuel. Hence the German automaker has developed the flexible MFA platform. The MFA platform that underpins the B Class is Mercedes-Benz' most versatile platform in its history, suitable for almost any drive from combustion engines to batteries or fuel-cell drives
After revealing the CNG powered Mercedes B Class, Mercedes is planning to electrify the B Class for the Paris Motor Show. It will wear an 'Electric Drive' branding on its body. It is powered by an electric motor that produces 135hp and 310Nm of torque.
The electric motor gets its juice from a lithium-ion battery pack positioned in the floor space in front of the rear axle. Mercedes promises a driving range of around 200km which is more than the current best seller, Nissan Leaf.
The battery can then be charged from a standard 220V domestic socket or if you want it done quicker, you can use a 380V three-phase terminal.
The electrified B Class is scheduled to hit the production line in 2014.
[Source: Autocar.co.uk]