Earlier on, we told you that the Mercedes B Class diesel for India would feature the same 2.2-liter four cylinder diesel engine seen on the recently launched Mercedes A Class. While the B Class was launched in 2012, the unavailability of a Euro 4 spec diesel engine prevented Mercedes India from introducing the diesel variant.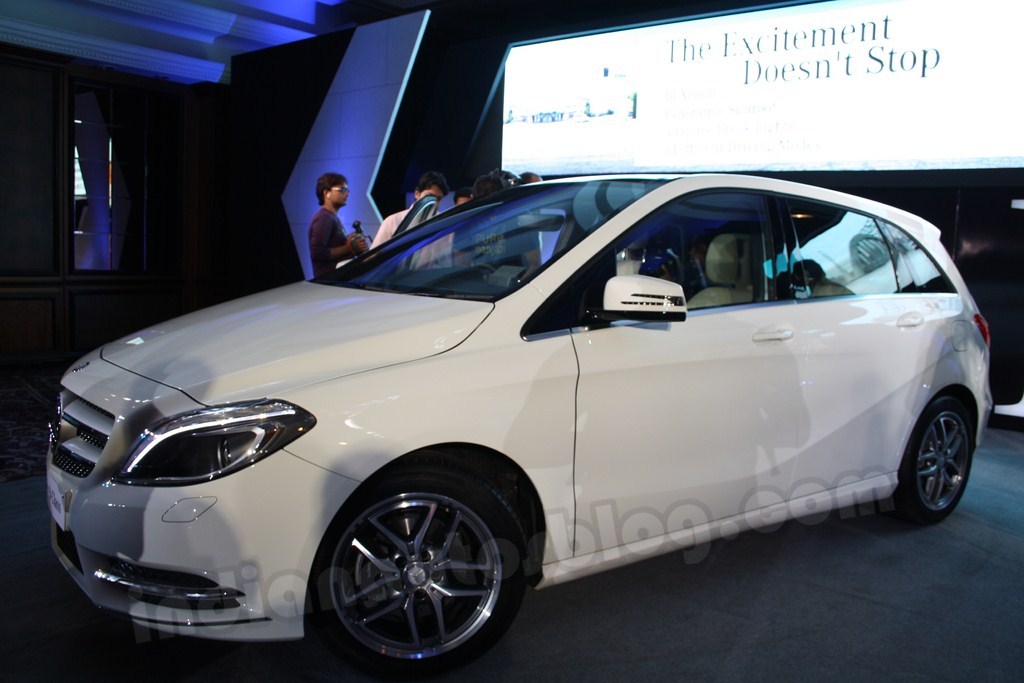 Mercedes could have easily introduced the Euro 5 compliant diesel engine, but we learnt from the company that our country's fuel quality was not really the best and fitting for a Euro 5.
Even the 2.2-liter diesel engine seen on the A Class produces only 108bhp of power. The same 2.2-liter produces 170-odd bhp in the C Class and 203bhp in the E Class! Mercedes have had to retune the engine so that it would offer a class leading fuel economy (20.06km/l on the A Class) and yet run smoothly on our country's fuel. The 2.2-liter diesel engine in this state of tune cannot be found anywhere else in the world!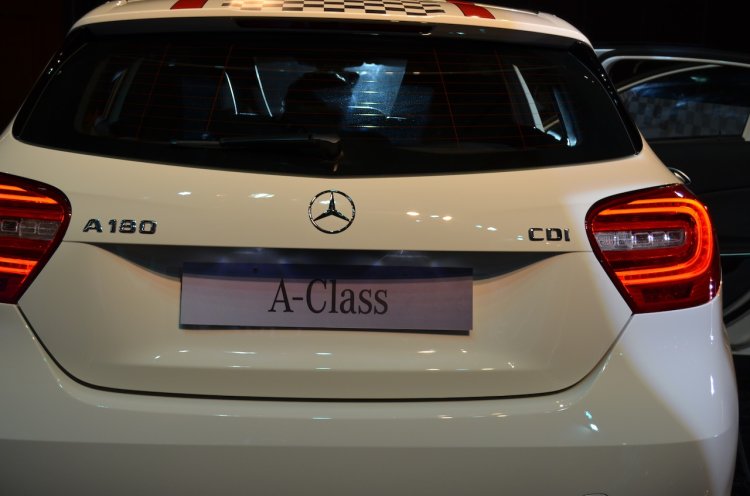 Autocar India has driven the B180 CDI and confirm the same 2.2-liter diesel producing 107.3bhp (on the B Class) at 3,200rpm and 25.5kgm of torque from 1,400rpm-2,800rpm will be used. The 7-speed dual-clutch transmission will send power to the front wheels of the B180 CDI.
Autocar further reports that Mercedes would introduce the B180 CDI in a lower spec 'Style' trim only. As a result, you no longer get the panoramic sunroof seen on the B180 Sport. The 17-inch alloy wheels give way for higher profile 16-inches.
Thanks to these deletions, the B180 CDI is expected to be priced lesser than it's petrol sibling. Mercedes did the same with the A Class wherein the diesel is about INR 80,000 cheaper than the petrol.
The B180 CDI is expected to be launched in the coming days.
[Source - Autocar India]