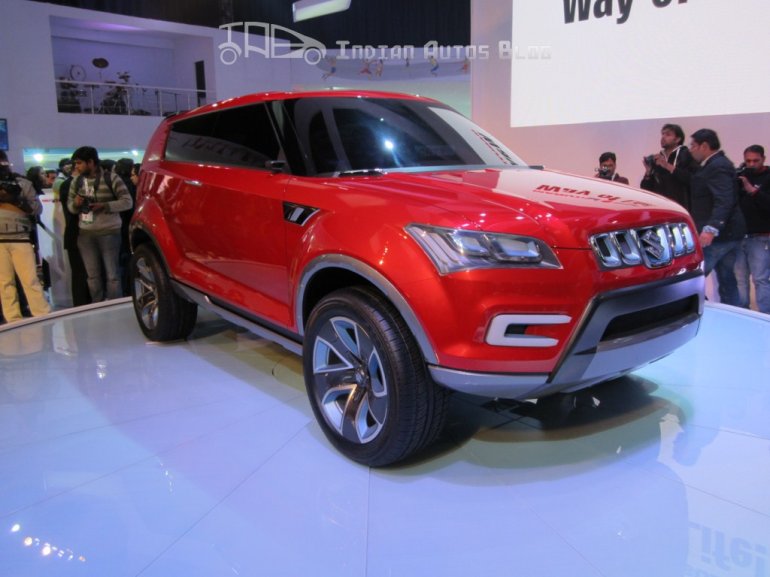 The Indian Auto market is desperately waiting for a sales revival and it's expected to come from the introduction of a brand new segment i.e. the mini SUV segment. The biggies of the market are all working towards achieving the top spot of this newborn segment and with the entry of new players into the scene, the market's getting even hotter.
Companies like Ford, Mahindra, Renault and Maruti Suzuki are all competing to get their products ready, all aiming at making early use of the unused space.
Maruti Suzuki is reportedly planning to use the XA Alpha concept as means to achieve this goal. Showcased at the Auto Expo earlier this year, officials at Maruti Suzuki say they were delighted to see a huge positive response from the public, a reason why they are motivated to produce it.
The XA Alpha might be propelled by the 1.3 Multijet engine or a new diesel engine developed completely in-house by Suzuki. The 1.2-liter K Series petrol engine, with a different state of tune, maybe offered alongside the 1.4L borrowed from the Ertiga MPV.
Given its compact dimensions and its under-4-meter length, attractive pricing is taken for granted. Maruti may use the Gypsy nameplate on the new model as it is associated with outdoor recreation, a fitting image for this youth-oriented vehicle . Work will start soon to lure the premium hatchback customer into buying their mini SUV.