The rapid dieselification of the market have caused the manufacturers to run from pillar to post to make sure their products are offered with a diesel heart. As the price parity between Diesel and Petrol prices rises, more and more customers are opting to buy a diesel car than a petrol one. As a result most manufacturers who have diesel power are doing very well in sales numbers and profits.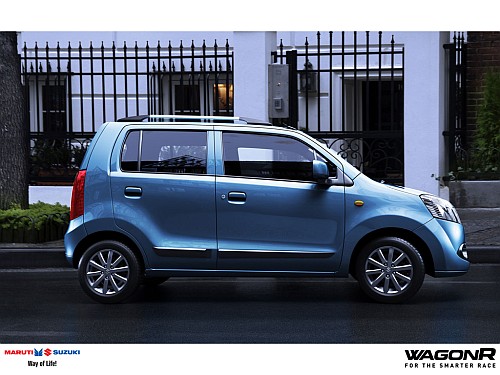 Maruti Suzuki is one such manufacturer who has benefited a lot from Fiat's diesel technology. Most cars from Maruti Suzuki such as Swift, Ritz, Dzire and even the SX4 are powered by Fiat's Multijet technologies. So this rapid dieselification has actually worked in Maruti's favor.
However, if you come to smaller cars such as the A-Star, Wagon R and Estilo, Maruti doesn't offer them in a diesel variant because there is no 1L diesel engine under Maruti's sleeve. But as Tata Nano diesel  inches closer to production and speculations suggesting Hyundai HA might get a diesel engine, Maruti Suzuki cannot just fold their hands.
This is where the new 1,000 cc Fiat diesel engine will come into picture. Fiat is hard at developing a small diesel engine similar to the Smartech one in the Chevy Beat.
Mr RC Bhargava, the managing director of Maruti Suzuki, has showed immense interest in the future potential of this new mill by Fiat. He said,
At the moment, we have a 1.3-litre diesel engine. Fiat is working on 1,000cc engines also. We don't know the timeline, but surely, we will get these for our smaller cars.
Engine Manufacturing Capacity is not particularly going to be a problem because the plant in Haryana, a joint venture (JV) between Suzuki and Maruti, can produce 240,000 diesel engines per year. MSIL plans to increase the capacity to 300,000 engines per annum. Maruti will also source engines from Tata-Fiat's Ranjangoan facility where the compact engine could be produced.
This diesel engine can make its way into the hood of many cars from Maruti's stable such as the Alto K10, Alto F8, Wagon R and even the new 800 cc car (codenamed the YE3). This will only boost the demand further and give Maruti Suzuki a strong foothold in the entry level hatchback segment. Of course, it will also be present in the new small car that Fiat is developing for India.
Do you think Maruti Suzuki's smaller cars should be offered in diesel variant?