Maruti's philosophy with products has been to revitalize them in regular intervals. Be it by special editions, facelifts, technologies or generation shifts, Maruti has never been behind rival companies in refreshing its most wanted lineup every few years.
The year started off on a positive note with the launch of the Wagon R facelift (which found over 14,000 buyers in January) featuring mild cosmetic changes to the exterior and interior. Its quite obvious that the SX4, a forgotten product in the C-Segment, a rare sales disappointment from the house of Maruti in recent years, is next in line since the last update takes us back by a few years when the car received a diesel motor.
The facelift surprisingly appeared without any camouflage near an office building of Team-BHP member ASVA. The SX4 facelift features a full chrome grille, new headlights, a redesigned front bumper, foglamp enclosures with a trail effect and indicator strips on the external mirror casing.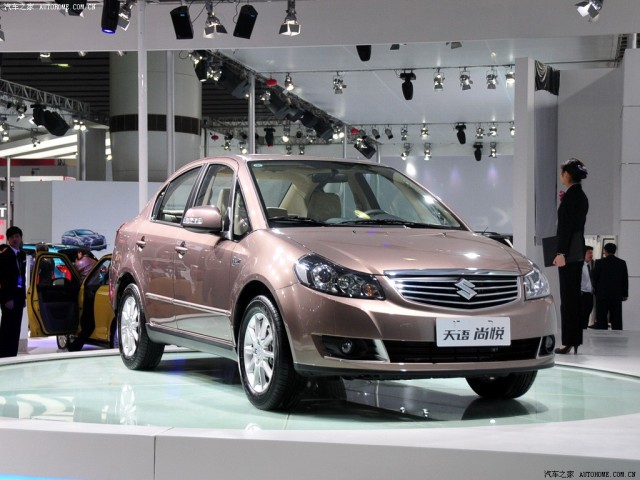 Maruti may not have anything new to show under its hood. The current 1.3-liter Fiat diesel and 1.6-liter gasoline engine (capable of firing CNG) could stay as they are. Transplanting the 1.4-liter K Series petrol engine, that's very fuel efficient and is suited for cars in the C-Segment, into the SX4 facelift could be an idea worth exploring.
We don't know what Maruti has in mind, and we don't know if this facelift would be resistant to constant attacks from the rising competition until help arrives in the form of the next generation SX4 sedan. The wait is on to see Maruti unveil the new SX4 and tell us what is new and how it'll help.
[Source - ASVA of Team-BHP.com, AutoHome.com.cn]