Exhibits the efficiency capability of a hybrid small car.
Maruti Suzuki displayed the Maruti Swift Range Extender concept at the International Green Mobility Expo 2015 (GMX 2015) which concluded today at Pragati Maidan, New Delhi. This is the car's second public outing following its appearance at the 2014 Auto Expo held in February.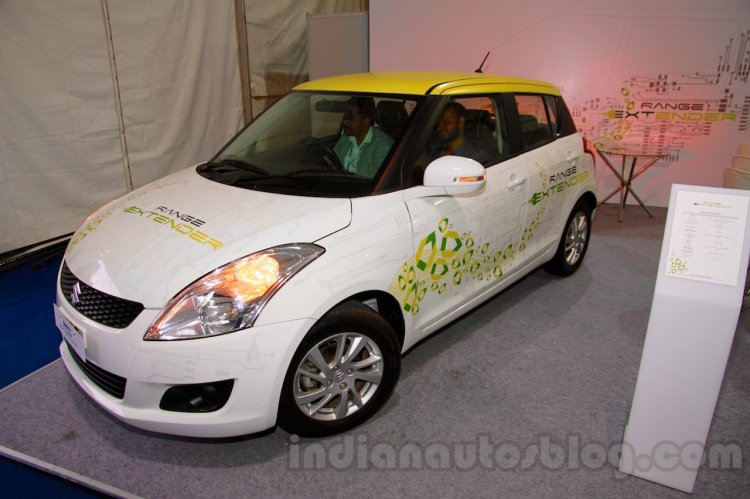 The plug-in hybrid is based on the European Swift and has visibly better grade steel and plastic panels.
Maruti Suzuki said according to its internal tests, the Swift R.E gets a combined fuel efficiency of 48.2 km/l, with a pure electric driving range of about 25.5 km. The Swift R.E is powered by an inline 3-cylinder 658 cc petrol engine and a permanent magnet synchronous motor that develops 73 hp, driven by a single-speed auto gearbox.
Tipping the scales at 1,600 kg, the car takes 1.5 hours to recharge fully its lithium-ion cells through a 200V socket.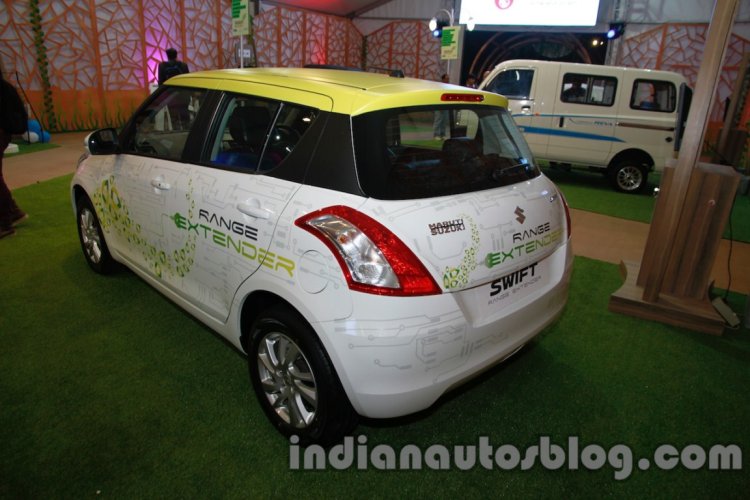 In the features department, the car's audio system is upgraded with a small information display screen, while the MID is rich with powertrain information. A start/stop button, remote keyless entry and rear disc brakes round up the changes.
The concept car may not reach mass-production in its current state, but a recent newspaper report laid claims that the next gen Swift launching in 2017, would list a hybrid variant.
Maruti Swift Range Extender at the International Green Mobility Expo - Image Gallery