Following the release of the new Swift's side profile, an image of the Swift's dashboard has appeared on the official Swift Facebook wall. The new Swift will greet Indian lens-men on the 17th of this month and IndianAutosBlog.com will be on the launch floor as usual to bring you live updates, stats, facts and high quality pictures/videos.
For new readers - Have you seen the Maruti Swift ZDi variant demo vehicle spied at the dealers?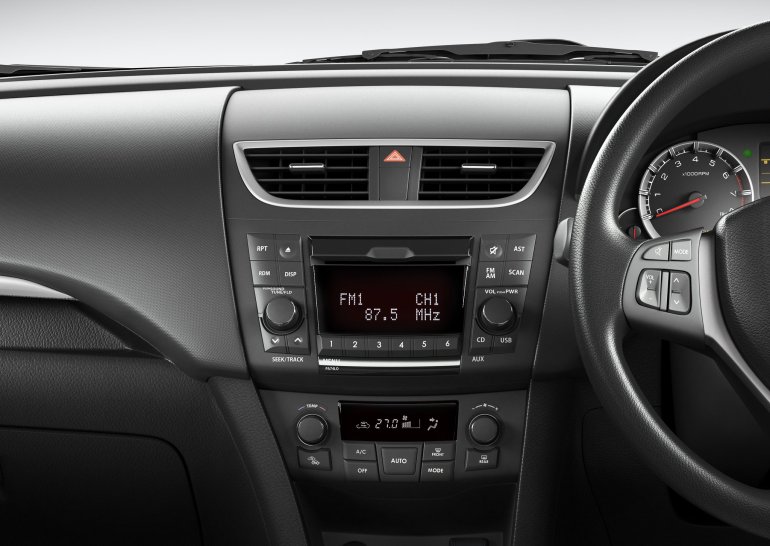 The new Swift, with the all important diesel engine, is important to set sales charts afire. With close to 40k pre-launch bookings, the new Swift is hotter than an iPhone or an upcoming Shahrukh Khan flick (Don 2 and Ra. One combined?).
It also prompts the argument whether the Swift is the strongest automotive brand India, perhaps second only to the Alto. Unseen levels of response in the Swift Facebook page has been recorded that has all other automotive pages at its feet with 160k fans.
Maruti hopes to sell enough Swifts a month to reach the No.2 spot in the rankings for best selling cars in India. Currently that title is held by another Maruti, the Wagon R, which has sold more than 10 lakh units since the launch in the late 90's.
For further reading, check out the new Swift variants and equipment post from last week.