The 'Big Car Churning' machine has finally hit the brakes. Maruti Suzuki, after 2 years of dominating growth, has experienced a decline in sales because of labor strike that hit the company in June. Maruti last showed a drop in sales in December 2008.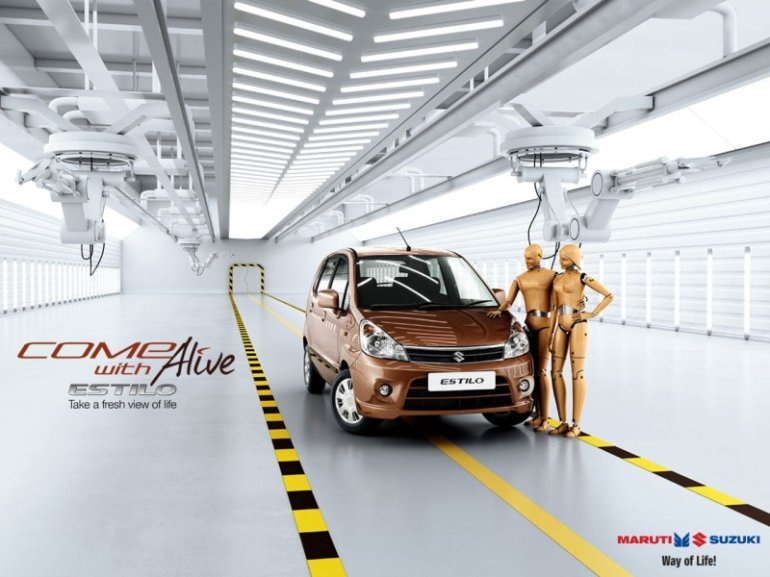 The 'Small Car' czar had to stop production for 11 days as 2,000 workers at the Manesar went on strike because their demands of recognizing them as a new union was not met. Maruti Suzuki suffered a loss of 93 million dollars and 12,500 units of different models were not produced at all.
Initially, when the strike began, the company said that it had enough inventories to factor in the strike but later Maruti Suzuki chairman RC Bhargava announced that there will be 'a considerable delay' on all the diesel models. The launch of the new Swift was also delayed because of the same strike.
Adding to the misery, the company had to shut its plant for the next 6 days for annual maintenance of the machinery. That's a total of 16 days of no production at all!
Further, the passenger car segment also showed signs of a slowdown with only 17% growth as opposed to 31% last year in the same period. So a 'triple shock' meant even the biggest automaker had to drop its weapons. Although, this decline will be temporary one as production has resumed in full swing. Maruti will bring the new Swift, new Dzire and R3 MPV to the market next.
[Source - Just-Auto.com]