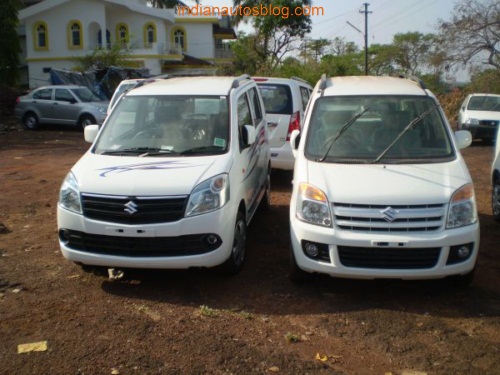 With development of the new Wagon R's LPG variant taking longer than expected, Maruti Suzuki has decided to re-introduce the LPG version of the older generation Wagon R till the time the new one's good to take over. The demand for the Wagon R LPG has been good forcing the company to bring back this variant from its grave.
Dubbed Wagon R Duo, the vehicle runs on both petrol and LPG and contributed to 20-22% of the Wagon R's sales earlier. The Duo is priced at Rs 3.68 lakh (ex-showroom Delhi)
Maruti Suzuki India (MSI) Chief General Manager (Marketing) Shashank Srivastava -
We are now selling the 'Duo' and it will continue till the LPG variant of the new WagonR is ready. The work on new LPG is going on. The R&D team has just started the work and it is unlikely that the LPG variant will be ready in this fiscal.
The company, on the discontinuation of the Wagon R Duo earlier this year, remarked that the re-introduction of a LPG Wagon R would depend on market demand.
Source - Hindustan Times