Bloomberg reports that the three-row R3 MPV from Maruti Suzuki will be set afloat this year. Quoting a senior financial officer, the R3 targets customers of Innova and Xylo. IAB readers will know extra details on the Maruti R3 as we've posted on the vehicle during its early stages of development.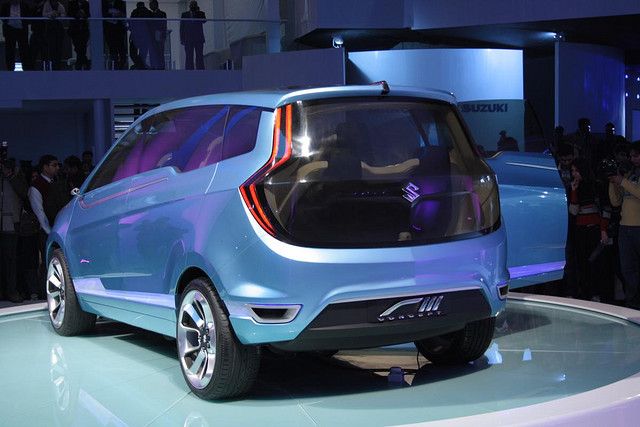 Here are some facts on the Maruti R3 IAB has reported previously -
1) The production model will be called something else.
2) It will based on an extended SX4 platform
3) Safety standards will not comply to that of developed markets. It is a vehicle for the emerging markets which could later be tweaked to be eligible for overseas markets with strict safety and emission norms in place.
4) Marginally smaller than the Innova, R3 will seat 6-7 people.
5) Expect it to come with the Swift's 1.2 liter K-Series engine or the SX4's 1.6 liter VVT engine. 1.2- or 1.6-liter VW diesel engines cannot be ruled out, but diesel engines from Fiat is a very realistic expectation.
6) The R3 is a FWD vehicle unlike the Innova or Xylo.
7) Futuristic tailgate and rear hinged doors will not appear on the production model. Concept to production transition should happen in a cost-conscious environment.
8) Seating options will be flexible. Maruti will offer captain seats on the top-end model with beige interiors.
9) Knowing Maruti well, one can expect LPG and CNG variants 12-18 months into the launch.
If the R3 isn't out on the market by Diwali, we should see it at the Auto Expo next year.
Source - Bloomberg