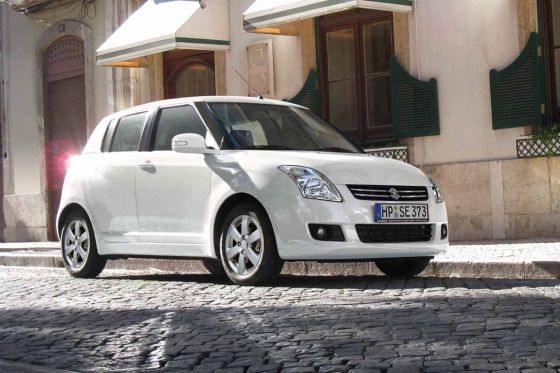 The new Suzuki Swift with a 1.2-liter K-Series engine offers better torque and fuel efficiency
In the wake of stringent emission norms that come into effect from April 2010, Maruti Suzuki, Autocar reports has unleashed the 1.2-liter Swift. This is the same engine that powers the Maruti Suzuki Ritz.
The new engine outputs 84bhp and 11.5kgm of max torque and is coupled to an improved gearbox. The outgoing 1.3-liter powerplant produced 87bhp and 11.3kgm torque.
The K-Series engine is better refined and the company claims it has a fuel efficiency of 17.9kpl, a 2kpl improvement over the previous model. As this claim belongs to Suzuki, it needs verification.
Maruti Suzuki will not hike the price of the Swift. It however will marginally increase prices of some other models.
Source - Autocar India