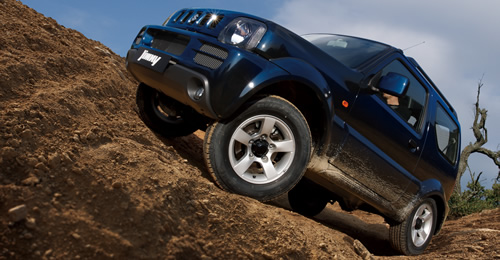 By Kaustubh Shinde
The recent launch of the Mahindra Thar – a car meant for a Sunday adventure, has caught the attention of the largest Auto manufacturer in India – Maruti Suzuki. The company is said to be working on a mini SUV on the lines of a Suzuki Jimny (Gypsy for Indians).
Maruti claims that this will 'almost' be a new model with 4 doors and a diesel powerplant. We suspect the next generation Jimny will be manufactured in India. The vehicle could be powered by the 1.3-liter Multi-jet engine and could be under four meters long.
Senior Maruti Suzuki official -
We're looking at how to strengthen our portfolio and are identifying new gaps. We're actively looking at the small SUV space. This will have to be a four-door diesel model, as a petrol two-door SUV will not click with the Indian consumer. We're working on an almost new concept for this.
The other cars that the company seems to be working on include
• new small-car in the Alto segment or a possible Alto replacement
• MPV possibly based on the RIII concept.
• the SX4 diesel variant
• new Swift
• Swift Dzire facelift
• And finally the Kizashi sedan
This frenzy of launches are in progress as Maruti wants to get back 50% market share that it lost in the last few years to other manufacturer.
Source - thehindubusinessline.com