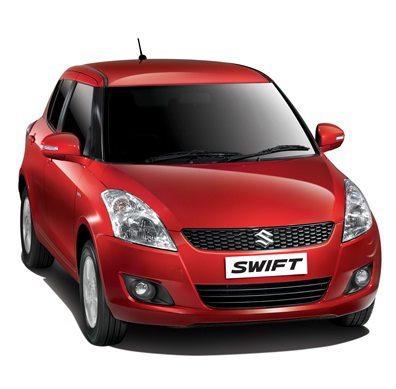 Maruti Suzuki, in a bid to step up its export operations, is gearing up to start the construction work of the proposed plant in Gujarat.
Wall Street Journal reports that the project report and proposal to build the manufacturing plant is to be presented in front of the company's board members next month. The new plant would equip India's largest car maker to take an additional responsibility of being a manufacturing hub for its parent company, Suzuki.
Suzuki has recently exited the US market and rejigged the future strategy. Suzuki's Chariman Mr. Osamu Suzuki wants to stay away from big cars and shift the focus on small and fuel efficient cars. Maruti Suzuki, the king of small cars, being the largest overseas subsidiary of Suzuki Motor corporation emerges as a natural choice to spearhead the parent company's "small cars for big future" strategy.
Economic Times reports that Mr. Osamu Suzuki is visiting India to take decision on giving Maruti the responsibility of designing, building and exporting most of Suzuki's future small cars. In his previous meeting, he had outlined a plan for 10 new products to be built in India.
Maruti Suzuki manufactures more number of cars than the parent company's Japanese unit. The current combined annual production capacity of Gurgoan and Manesar plants stands at 1.5 million units. The volume is expected to be improved significantly when the Gujarat plant becomes operational in 2015-16.
The new factory in Gujarat will make the export of cars quick and less expensive due to its proximity to the ports.
[Source: Economictimes.Indiatimes.com & Online.wsj.com]