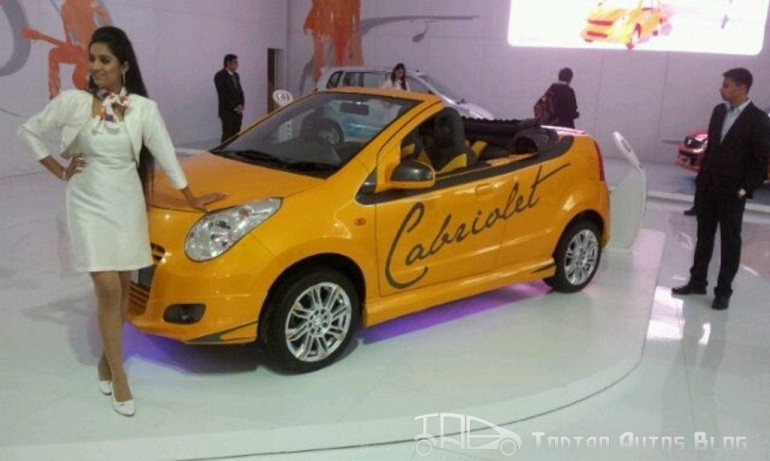 We all must have dreamt of zooming down the street in a convertible car at some point either during college or when we earned our first pay cheque.
Sure, there may be a lot of pollution and unfavorable weather conditions in India, but that doesn't deter us from dreaming. The only affordable convertible in India is the San Storm which is neither aspirational nor well built.
Maruti gave a teaser of such a kind of vehicle with the A-Star cabriolet concept. It is a yellow-colored, soft top version of the A-Star hatchback. It can theoretically seat four people on its leather wrapped bucket seats.
At the rear, there are dual exhaust pipes with a tiny rear spoiler. Sporty alloy wheels compliment the overall look.
Do you want this in your car park? Maruti Suzuki is listening to you!