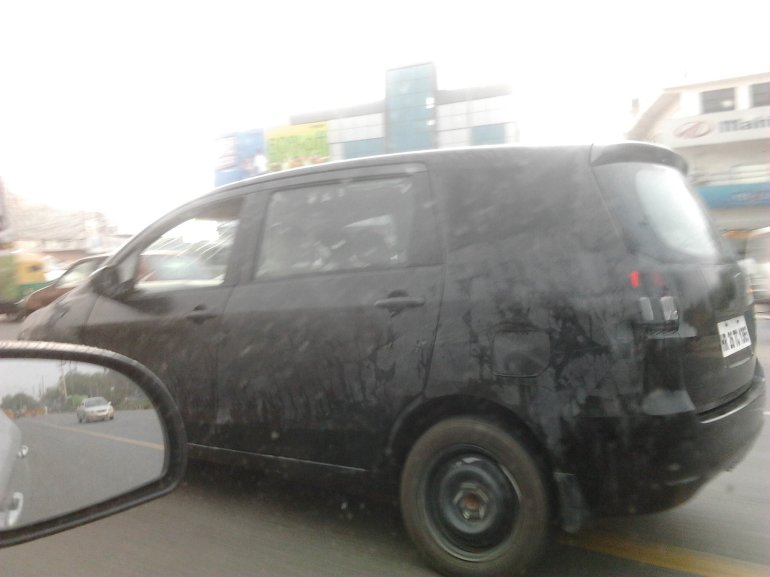 The Toyota Innova has been the kingpin of the MPV market since the time it was launched. Never had a car dominated a segment so aggressively for such a long period of time. There were many attempts made by competitors and some of them were successful as well (such as the Xylo), but still no one really overtook the Innova in terms of sales.
The only time Innova showed a lack luster performance was the month Japan faced a natural calamity and that's really saying something.
But when it comes to 'domination' Maruti Suzuki knows the tricks of the trade. The company has dominated the small car market like no other. So the largest Auto maker in India decided that it had enough from Japanese czar. Maruti Suzuki started working on the R3 MPV in late 2008. In 2010, Maruti Suzuki displayed a prototype of the vehicle at the Delhi Auto Expo.
Considering it was well received by the automotive press and the show attendees, Maruti Suzuki decided to put it into production.
If you have been following IndianAutosBlog.com for a long time, you would know that the R3 is a 3 row, 7 seater, MPV that is being tested on the Indian roads for quite some time. Codenamed YL8, the R3 is on test with a 1.3-liter VGT-equipped Multi-jet diesel engine and the new Swift's interiors.
But the new spy picture reveals something interesting.
One of the key success factors for Toyota Innova is the oodles of space in the car. Forget the first and the second row, even the third row is spacious for a grown adult. But the new spy picture reveals that the R3 isn't as long as the Innova. The person who clicked the photo himself described it as a mini vehicle rather than a full blown MPV.
So will the R3 have enough space on its 3rd row seating? Or will it adopt the Tata Aria approach of backseat for kids only?
[Source - Facebook.com]