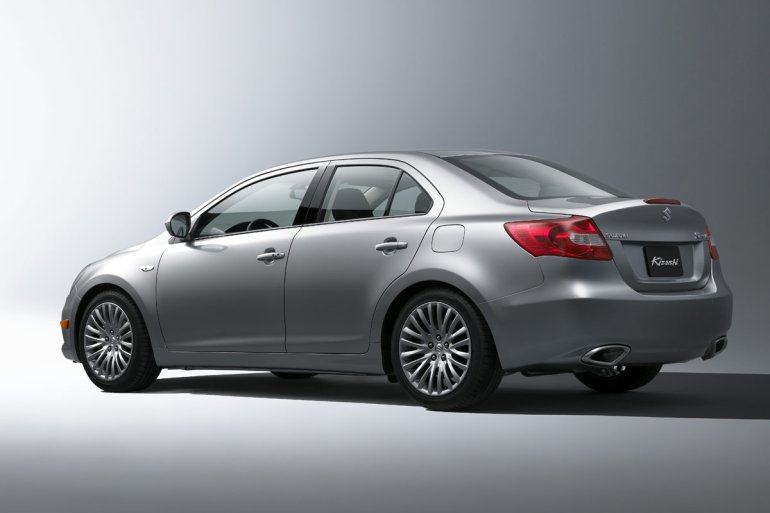 Maruti India is finally set to shift its focus from entry level hatchbacks and saloons to more premium cars. Maruti tried to capture this segment earlier as well with the Vitara but failed miserably.
Now, it is all set to launch the new Kizashi in the Indian market by year end.
Maruti Suzuki, always considered an expert in the small car with 7 offerings in the segment, will have to change its image for their premium offering - the Kizashi.
Priced around Rs 17 lakh - Rs 24 lakh, the new car will go head to head with Honda Accord, the Toyota Camry and the Skoda Superb with a 2.4-liter petrol engine.
A Maruti Suzuki official -
We will get the confidence to make the sedan here only when we generate adequate sales volumes from the CBUs and CKDs. We do have a plan, but there is a long time to it
But initially the Kizashi will be brought to Indian shores in the form of a CBU which means the base price is already pushed up by more than 100 per cent (including countervailing duties, education cess and other levies).
If it generates adequate sales volumes, the strategy is to shift from CBU to CKD. But CKDs will also attract a 60% duty. The rising yen cost is providing no relief either.
In order to counter these factors the company has a long term plan to manufacture Kizashi in India in its Manesar plant.
Source - Blonnet.com