With 10,000 bookings and counting, Maruti Suzuki blasted the critics who complained about a steep diesel variant pricing strategy. The Ertiga is just a small step the market leader has planned to get back to utter dominance in the Indian automobile market. In the last couple of months, Maruti Suzuki has bled from its nose.
With the labour union fiasco, the company's market share fell to as low as 38.44 percent in third quarter of year 2011 from 45 percent in the starting of the year.
But the automaker has realized that it cannot bleed any further. Maruti Suzuki is on a war path to regain its 50% market share in India.
Maruti Suzuki's next goal is to bring out an all-new diesel SUV in 2013-14 targeting younger customers. Based on the XA Alpha concept, the Maruti mini SUV is the first attempt by them to build a compact and urban SUV. Financial Chronicle reported that a member of the MSIL management flew to hold meetings at the Japanese HQ last week to speed up work on the XA Alpha project.
It is almost certain that Maruti Suzuki will use the same component set that goes into the making of the Swift, Dzire and Ertiga for cost and development time benefits. If previous concept-to-production transitions are anything to go by, the wardrobe may only be loosely associated with the XA Alpha Concept. Maruti could revive the Gypsy brand on this SUV, which like the concept, could be under four meters long.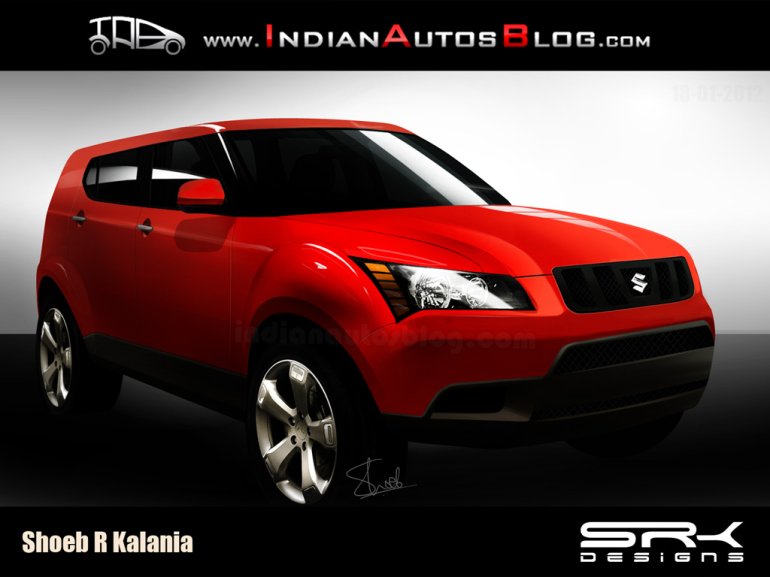 With the Ertiga, Maruti Suzuki has opened itself to 14% of the market that was rather untapped by the brand. Not only are new products a part of the plan but huge moolah will be spent on advertising them.
The automaker will increase its marketing and advertising spends by 5-10 percent to ensure maximum visibility. Furthermore, the company has also planned a facelift for the new Ritz to breathe some life into its sales.
The company now targets 50 percent market share in the next few years by introducing vehicles in new segments and at the same time maintaining its strangle hold over compact cars by regularly face-lifting its models.
[Source: EconomicTimes.indiatimes.com & MyDigitalFC.com]