Maruti Suzuki has unveiled the Maruti Future S Concept at Auto Expo 2018. The company says that the new concept will define the next generation of design for compact vehicles in India.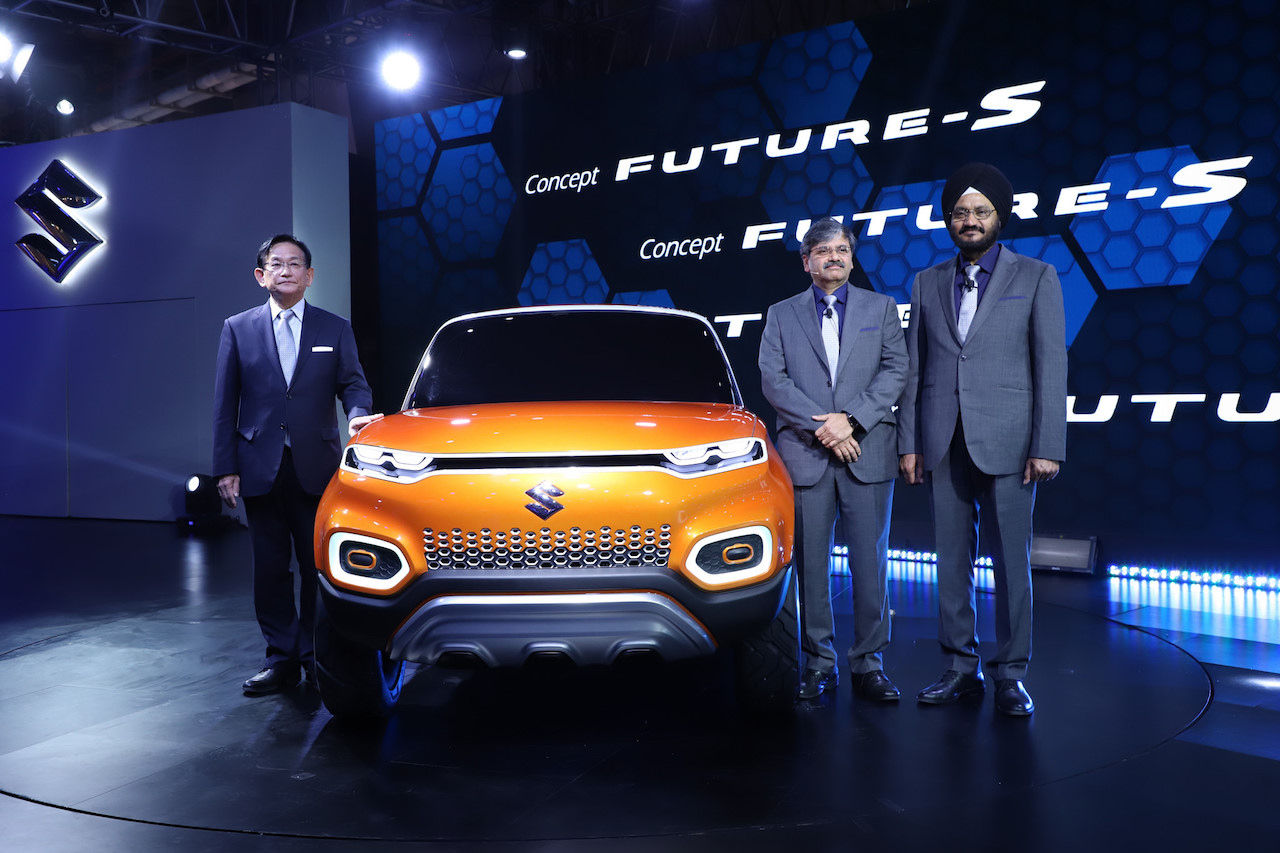 The Maruti Future S Concept has a futuristic design and tough proper SUV proportions. On the outside, it features an upright windshield, a high bonnet, muscular bumpers, slim headlights and tail lights connected via a frame surrounding them, prominent silver skid plates, two-tone wheels and notably short overhangs.
The Maruti Future S Concept's rear doors are rear-hinged. The orange accents are carried over inside to go with the exterior colour. The dashboard, centre console and floor console have a minimalistic design. A MINI-reminiscent circular central display brilliantly combines the instrument cluster and the infotainment system into one single unit. The parking brake is electric and the door lock-unlock buttons and fuel cap release buttons are located on the centre armrest. The squarish steering wheel makes use of three interior colours: orange, silver and black, and appears to have touch-sensitive buttons.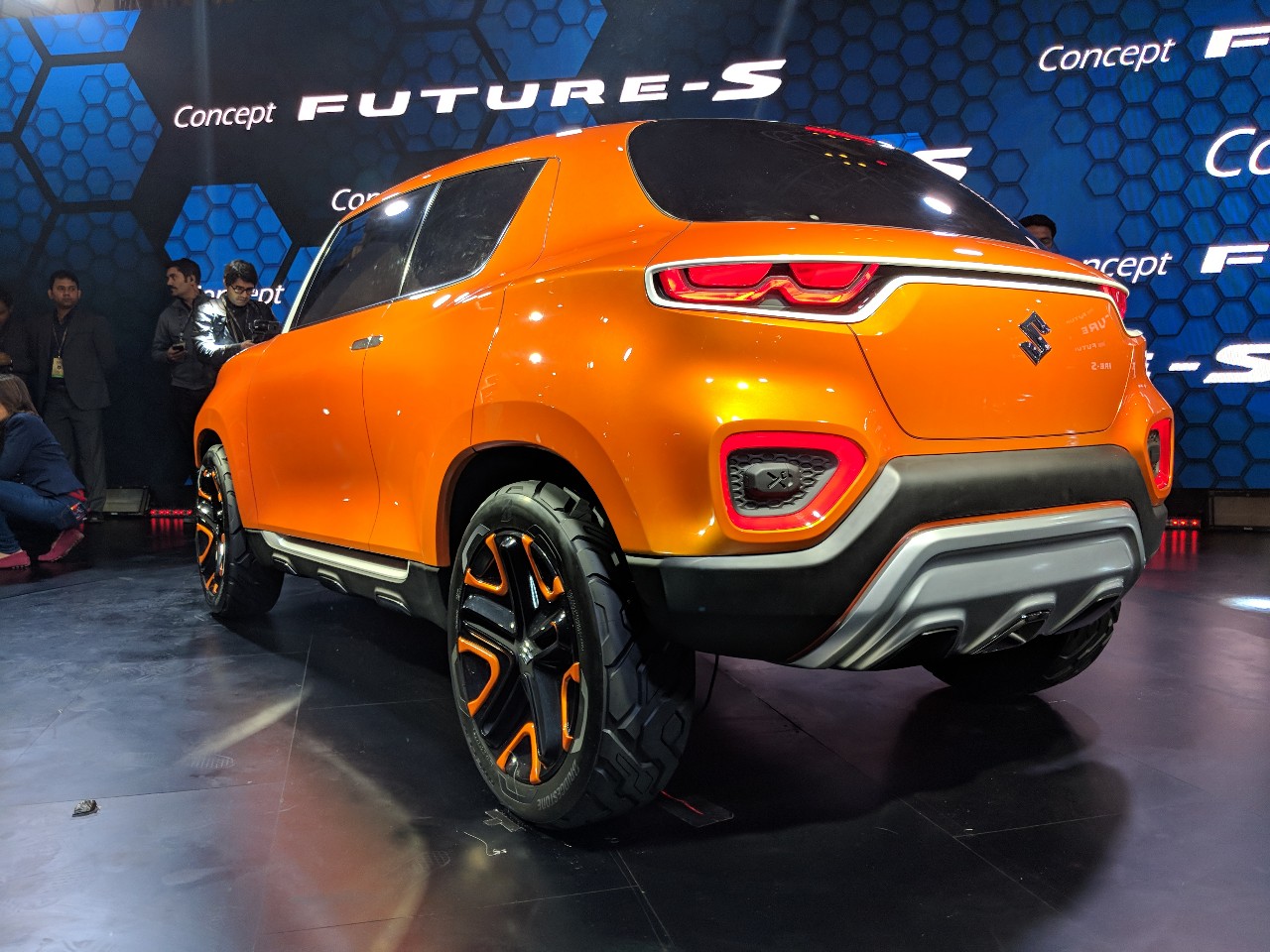 The Maruti Future S Concept is designed in-house by Maruti Suzuki. Its production version will utilise the Heartect platform, the smallest model in India to do so, and compete with the Renault Kwid. It will reportedly go on sale later this year or in early 2019.
Maruti Future S Concept - Image Gallery (Live Images)