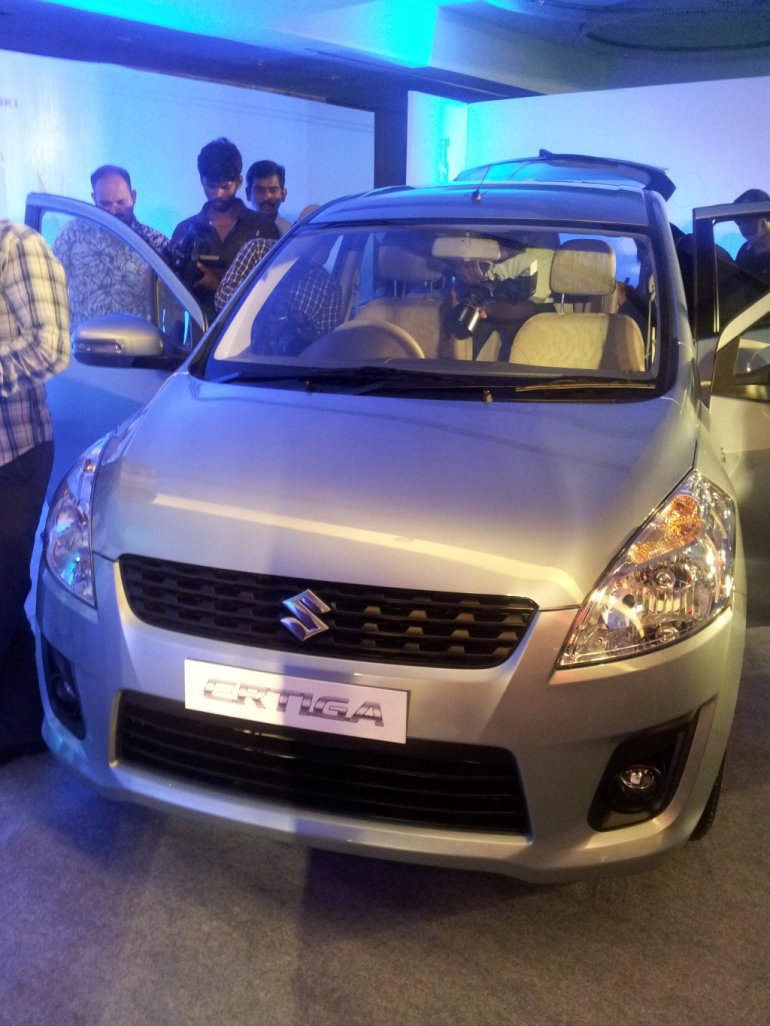 The internet is abuzz with news that the Maruti Ertiga has mopped up a mind-blowing 10,000 bookings in five days of its launch.
The Ertiga stations on an extended Swift platform, sharing its complete interior with the Dzire. It also debuted a new 1.4-liter K Series petrol engine alongside the familiar 1.3-liter MultiJet engine that many term as the national diesel engine of India.
Maruti has priced the petrol variants of the Ertiga very aggressively anticipating low demand initially, while the diesel, understandably, has been priced a bit higher that most expected. The split between the two variants in this initial round of bookings is yet to be verified though some Maruti officials were expecting 8/10 cars to be diesel.
The price differential between the diesel and petrol variants was higher than usual but that did not prove to be a deterrent to customers of extended families.
Maruti did not comment on the kind of response they were expecting from this product at any of the regional launches. The only number they were willing to share was that over 400 crores was spent on the project.
The Ertiga is the first in line of many new and renewed products that the parent hopes will help it regain 50% marketshare, a stat it is no longer in a relationship with.
[Image Credit - Gokulraj GK]