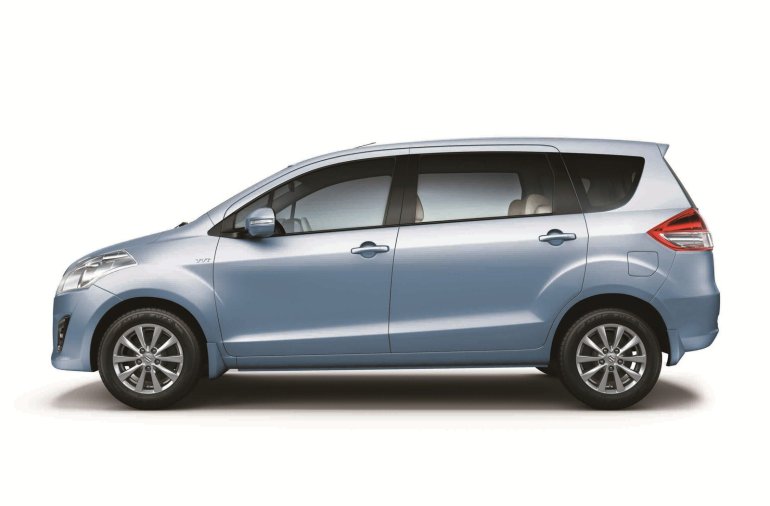 The popularity of the Maruti Ertiga is very much palpable in India. The surprising fact is it is an even more popular vehicle in the MPV-loving nation of Indonesia where manufacturers such as Nissan, Honda and Toyota are enjoying a feast.
Suzuki dealers are requesting a bigger allocation from Maruti Suzuki India but the Indian automaker is too flushed with orders from the domestic market to comply.
Okezone.com reports Indomobil Suzuki has promised the Indonesian media that it will launch an automatic variant of the Ertiga very soon. Considering the Ertiga is exported to Indonesia from India, we can easily deduce that Maruti Suzuki is working on an automatic variant for this MPV. Maruti Suzuki offers a four-speed unit on the Dzire petrol, which is fitted with a 1.2-liter petrol engine. The Ertiga exported out of India, comes with a slightly bigger 1.4-liter unit.
Endro Nugroho, Marketing Director of PT Indomobil Suzuki Sales, asserted that development is already underway and no obstacles have been faced so far. He stated that an automatic variant will be on display at the 2012 Indonesian Motor Show in September. The variant will be launched in Indonesia in early 2013.
For some reason, affordable diesel automatic cars are nonexistent in the Indian market.
If Maruti Suzuki is planning to develop an automatic variant of the Ertiga for Indonesia, we can expect the automaker to launch it in the domestic market at some point in the future. But the question is how many orders will it attract?
[Source: autos.okezone.com]