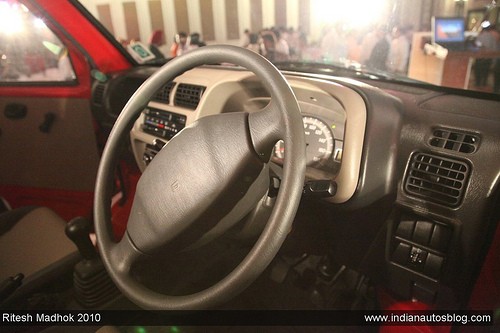 As per a report on Hindustan Times, Maruti Suzuki will launch 5 CNG variants of some of its best selling models, all in one day.
The factory-fitted CNG kits will be bolted on to the new Wagon R, Alto, Estilo, Eeco and SX4 during the second week of August. The vehicles will be fitted with sequential CNG kits to appeal to running cost-conscious Indian middle class buyer.
The CNG variants will enable Maruti to improve its market share which dipped below 50% in the first quarter of this year. Bigger metros in India have the necessary infrastructure to support CNG vehicles, and Maruti is counting on this strategy to get back on to the growth path.
CNG vehicles, apart from being cheaper to run, also have the property of polluting less.
Source - Hindustan Times