MSIL's Alto is a sales success right from the day of its introduction in September 27, 2000. Its sales rose to an all time high after 2006 and remained in the top spot until the Swift snatched the crown away last month.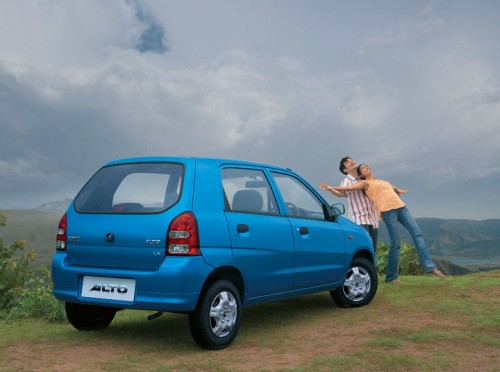 But the cloud has been turning dark over the Alto with sales gradually dropping and it reached an all-time low in April 2012 with drastic decrease in sales by around 11% and is MoM% was at -49.4% (March-12 to April-12).
What killed the Alto?
IAB noted recently that new Swift's achievement as the best selling car in India. Swift's feat overthrown the Alto from its numero uno position.
Diesel cars are mostly preferred by customers over gasoline; Note that Alto does not have a diesel mill in its lineup.
Hyundai's Eon is gaining upon Alto's sales gradually. It sold 8,541 units in April 2012 and is expected to climb up in the charts.
The Alto's sales will dip even further with Fiat and Nissan ready to enter the A segment.
New model by Diwali?
Now MSIL is said to be having plans to launch a new model on the Alto's platform and might share its 800cc petrol engine. This was revealed by senior executives of Suzuki Motor Corp at a parts supplier meeting. They also said that the K10 model will live on while the basic models with the 800cc engine are going to be retired.
Maruti also banks on the Diwali period in which most manufacturers bring their line-up with special offers to increase their sales and it works everytime with so many people are set to make purchases during the auspicious time. A supplier also said that even though the new model shares same platform with the Alto, it could be a completely new car.
We expect to see some spyshots or scoops in the following months. MSIL could begin testing this model in a few months, since it will be out by Diwali. Note that this model is not the Cervo that has apparently started doing the rounds in the media after a brief hiatus. The car coming in Diwali is designed by Indian engineers and does not have any relationship with the Cervo.
Will the new model will repeat the success story of the Alto? Wait till about November 13 to find out!
[Source - Online.WSJ.com]