Maruti has started teasing what is going to be their next bread and butter model, the new Alto 800.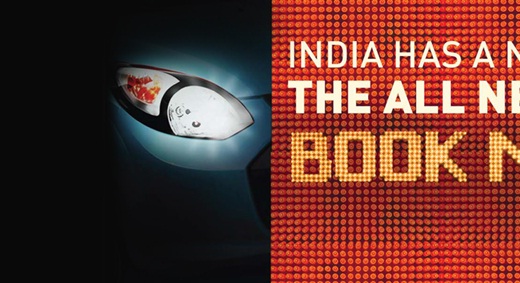 The official website of the Maruti Alto 800 has just gone live and includes a teaser of the headlamps. The website asks you to enter your details in case you are interested in the new econo-box.
According to the official webpage, the highlights of the new Alto 800 are 'contemporary' exterior styling, fresh interiors and superior drive experience.
The new Alto 800 will be here on Oct 16th. There is no official word from the company on whether or not the old Alto 800 will continue to sell alongside it.
The new Alto 800 runs on the same basic mechanicals as its predecessor but is tweaked for more torque and improved ride. The cabin space also has been increased and the rear seat passengers get an additional 23 mm of leg room.
The new car is reportedly 15% more fuel efficient and has an ARAI certified 22.74 kmpl on petrol and a company claimed 30.46 km per kg on CNG.
The official website will divulge more details of the car progressively, till its launch and we can't wait to know how it looks in flesh and feels behind the wheel.
Will the new Maruti Alto 800 be India's new favorite small car?
[Source: Marutisuzukialto800.com]